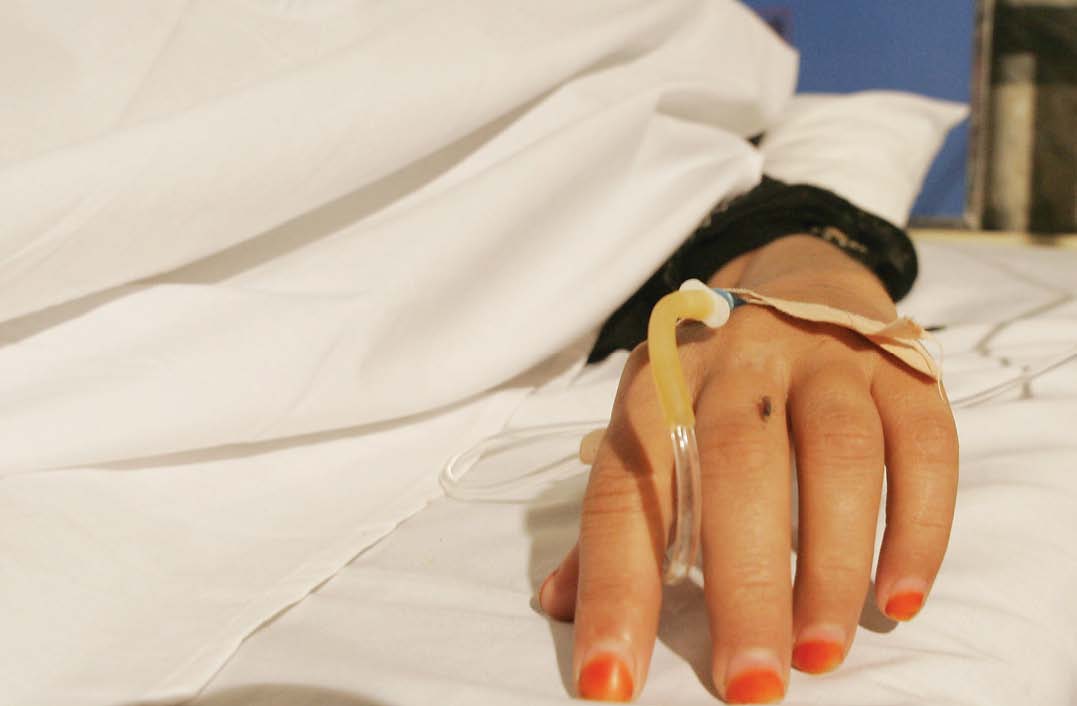 ---
PESHAWAR: A colossal number of cancer cases – 38,285 to be exact – were registered in Khyber-Pakhtunkhwa (K-P) throughout 2012.

Moreover, the number of oral cancer cases has increased by 10% in the previous decade due to the widespread use of chewing tobacco in Pukhtun populated areas, revealed Dr Muhammad Rauf Khattak while addressing a seminar on the 'Diagnosis and Treatment of Cancer in K-P' at the University of Peshawar on Tuesday. The symposium was organised by the National Centre of Excellence and Physical Chemistry.

Khattak said the four cancer centres in the province were the Institute of Radiotherapy and Nuclear Medicine (IRNUM); the oncology unit of Hayatabad Medical Complex in Peshawar; the Institute of Nuclear Medicine, Oncology and Radiotherapy; and the oncology unit at Ayub Medical Complex in Abbottabad. "These centres are not enough for the population of K-P. At least 10 are needed to spread the burden on the current centres and adequately treat cancer patients."




Khattak explained there were only 20 doctors across the province that treated the illness, adding many did not consider the field rewarding as it did not allow private practice. He said around 1.4 million people were suffering from different types of cancer in Pakistan. In 70% of these cases, the cancer is detected at a stage where it can no longer be treated, he added.

According to Khattak, the main causes of cancer include alcohol, tobacco, betel nut, animal fat, foods grilled at high temperature, air and water pollution and some viruses. "A significant proportion of cases can be cured by surgery, radiotherapy or chemotherapy if they are detected earlier on."

In explaining the causes of breast cancer, Khattak said the probability of the illness was 80% higher in women who did not breast feed their children. "Women must breast feed their children because it is important for both the child and the mother's health," he said.

"In some segments of our society there are misconceptions regarding breastfeeding. It is our duty to inform mothers of the health benefits associated with naturally feeding their children."

Khattak added relief organisations had provided IRNUM Rs31.57 million, helping treat 3,346 patients. He suggested a reduction in the consumption of fast food, a balanced diet, and regular exercise as safeguards against the illness.

Published in The Express Tribune, May 1st, 2013.
COMMENTS
Comments are moderated and generally will be posted if they are on-topic and not abusive.
For more information, please see our Comments FAQ