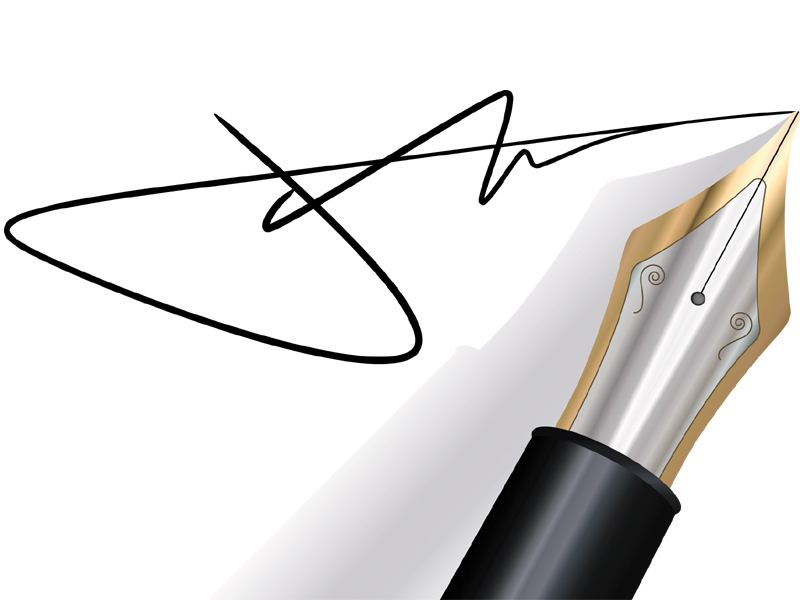 ---
KARACHI:



From the ban on video sharing website Youtube to the suspension of cellular services and government's failure to auction third generation mobile spectrum licences, the country's Information Communications Technology (ICT) sector has made headlines recently – and not for all the wrong reasons.




With this in mind, and with the 2013 manifestos of mainstream political parties already published, The Express Tribune performed a comparative analysis of their respective IT policies, in a bid to understand exactly how these parties plan to contribute to the growth of this sector.




The results illustrate a mixed bag of ambition, dedication, and apathy.

While all parties express a strong commitment to the industry, especially to the right to access information, none of them specifically address how they plan to tackle internet censorship. Most manifestos, unfortunately, are rather generic in this regard.

Parties that dedicated considerable space to e-governance include the Pakistan Muslim League-Nawaz (PML-N), Pakistan Tehreek-i-Insaf (PTI), and Pakistan Peoples Party Parliamentarians (PPPP).

The PML-N, in particular, seems to have done its homework. Its ICT policy, four pages long, hits all the right notes. The party plans to move directly to 4G technology, to ensure fast track induction of modern ICT technologies and facilitate the software industry to develop applications accessible through 4G and LTE networks.

Moreover, it professes to create a pool of world-class IT workers by revising the IT curriculum in higher education institutions. It also pledges to generate annual exports of at least $10 billion by 2020. This, the manifesto says, will be done by promoting the local software industry and providing start-up assistance to new software houses.

Furthermore, PML-N also plans to pin a new ICT regulator, framework to create over 1 million new jobs, directly and indirectly. It also expresses support for automating all citizens' databases to document the economy, and creating an autonomous body to investigate and prevent cyber crimes.




PTI's manifesto reiterates many of these points, especially the plans to document the economy, and digitise the judicial system to deliver justice at the grassroots level.

The party also intends to frame a right to information law, and offer public scrutiny of governmental records and actions, through the ICT platform.

However, one shortcoming worth noting is that the PTI's plans seem to be focused almost entirely on e-governance.

In a different vein, not all parties paid particular attention to the sector.  Pakistan Muslim League-Quaid hardly mentions ICT in its manifesto, while the Awami National Party spares a mere four lines, simply stating that it will make blocking and censorship policies transparent.

Moreover, Jamaat-e-Islami's manifesto does not take a direct stance – it says the party will formulate a policy regarding the positive use of the internet, and that it will upgrade IT infrastructure to encourage skilled human resource.

These points are also reflected in Muttahida Quami Movement's manifesto.

MQM mentions plans to set up research-based IT universities in major cities, and to introduce the 'smart cities' concept in metropolitan areas.

According to industry sources, the PPP failed to deliver on the ICT front during its five-year tenure. However, in the current manifesto, it pledges $5 billion to the IT sector. It also commits to the proliferation of broadband internet services.

Regardless of which party comes into power, there is no doubt that ICT policies outlined within the manifestos will affect the future of this crucial industry. According to industry experts, a national broadband policy and human resource development are needs of the hour. These needs must not be ignored.

Where do we stand?

According to a recent World Bank study, a 10% increase in broadband penetration can yield an additional 1.3% in GDP growth for middle and low-income economies. While standing at 70% teledensity, Pakistan had only over 2.4 million broadband subscribers as of January, 2013.

However, in terms of overall networked readiness, Pakistan ranks at a very low 105 in the list of 144 countries in the World Economic Forum's Global IT Report 2013. The report finds that in some developing economies – Pakistan included – national policies have failed to benefit from ICT investments in terms of competitiveness, development and employment.

The past few years have mostly been a bumpy ride for the multimillion dollar sector, which contributed at least Rs471 billion to the national exchequer since July, 2008. In fiscal year 2012 alone, it contributed Rs133 billion or $1.3 billion to the national kitty – enough to make it one of the highest tax paying sectors.

Published in The Express Tribune, April 29th, 2013.
COMMENTS
Comments are moderated and generally will be posted if they are on-topic and not abusive.
For more information, please see our Comments FAQ