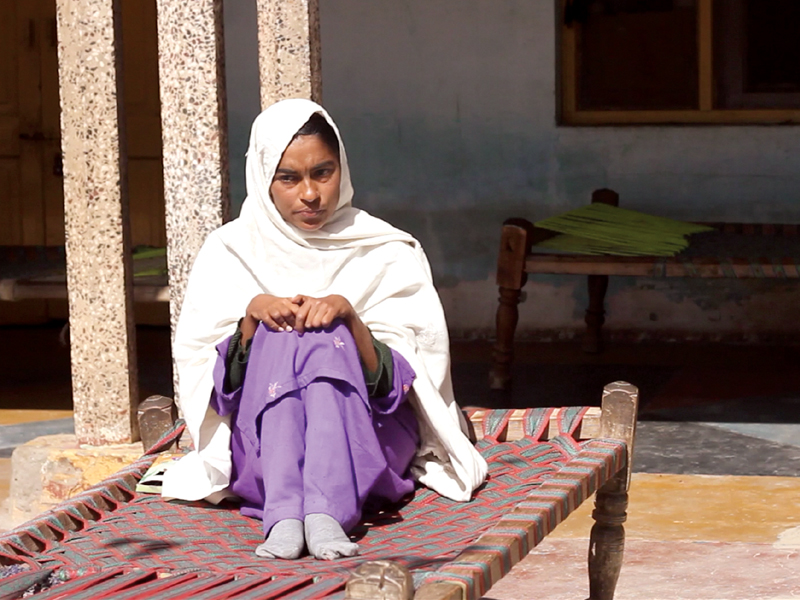 ---
ISLAMABAD:



Active participation in the political process and the right to vote are sine qua non for any functioning democracy. By exercising the right to vote, the people assert their individual autonomy.




All this calls for a level playing field for everyone from across the strata of society. But in Pakistan, people with disabilities (PWD) are still marginalised and face various challenges just to register as voters. If they were provided a level playing field, their votes may have startling effects on the poll results.

Asiya, 25, a resident of Bangyal, a small town near Islamabad, is keen to cast a vote in the upcoming elections, but cannot because she does not have a Computerised National Identity Card (CNIC).

"I do not have the CNIC because I have muscular dystrophy and due to my disability, my family considers me a liability. For the past three years, I have been confined to the four walls of my house like a prisoner," Asiya told The Express Tribune.

When she asked her family to help her get a CNIC, they retorted scathingly, "What will you do with it when you cannot do anything for yourself."

Just like her, there are a number of people with disabilities (PWDs) in Pakistan who may not be part of the electoral process either because they do not having their CNICs due to various reasons or due to their inability to access polling stations.

According to World Bank and the World Health Organisation (WHO) estimates, at least 10 per cent of the country's population are PWDs. Out of the roughly 18 million disabled persons in the country, over 5 million live in urban areas, while almost 13 million live in rural areas.

Meanwhile, according to the National Database and Registration Authority (Nadra), only 136,928 PWDs nationwide have been registered with the authority.

Special Talent Exchange Programme (STEP) President Atif Sheikh said that in a society like Pakistan's, where disability is stigmatised and considered a curse, it is difficult for the PWDs to take part in basic socioeconomic activities, let alone the electoral process.

He said that in Pakistan, PWDs have to face numerous challenges to take part in the electoral process such as getting CNICs, registration as a voter, transportation and access to polling stations.

"There are a huge number of PWDs who cannot vote because of the absence of facilities at polling booths such as tactile voting devices and large print versions of ballot papers for visually impaired people, the right to request assistance, and the right to secrecy," he said,

"Reforms in the electoral framework are required to ensure that the rights of PWDs are fully protected and barriers removed to make them part of the electoral process," said Sheikh.

A research study conducted in 2012 in ten villages of Chakwal and Rawalpindi by the Initiative for Raising Awareness, Development and Assimilation of the Handicapped (IRADAH), an NGO that works for the welfare of the PWDs, reveals that out of the 214 respondents including 47 women and 140 men, only eight women and 20 men were registered voters.

Zulqurnain Asghar, advocacy and communications manager at IRADAH, told The Express Tribune that most of the unregistered persons surveyed had been confined to their homes by their families as they were considered a "liability and a "symbol of shame".

However, an official at the Election Commission of Pakistan (ECP) said that the commission will make all-out efforts to facilitate PWDs by setting up polling stations which they can easily access.

ECP Additional Secretary Afzal Khan said the commission has chalked out a special five-year-plan to facilitate all marginalised communities including PWDs to ensure their active participation in the electoral process.

Published in The Express Tribune, April 22nd, 2013.