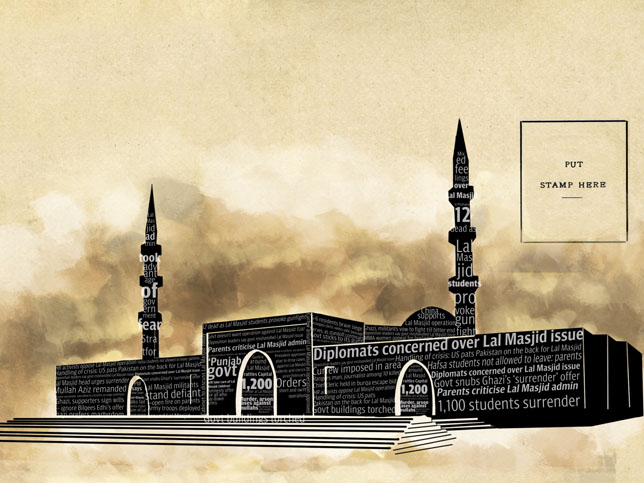 ---
ISLAMABAD:
The words of Shakespeare - when sorrows come, they come not single spies, but in battalions - aptly described the conundrum now facing Musharraf, who may have to face further criminal charges if incriminating remarks are found against him in the commission's report.

A three-member bench of the SC, headed by Chief Justice Iftikhar Muhammad Chaudhry and comprising of Justice Gulzar Ahmed and Justice Sheikh Azmat Saeed, in its order said that the Lal Masjid incident was witnessed by all and that the proceedings of the commission were not in-camera because the media had already widely reported on its proceedings.

The report was compiled after the apex court had tasked a one man commission to investigate the causes that led to the Lal Masjid operation. The commission, headed by Justice Shahzado Shiekh of the Federal Shariat Court, was also tasked to look into the possibility of fixing responsibility against those persons found to be behind the entire incident. The Lal Masjid conflict had started in January 22, 2007, when students of the Jamia Hafsa forcibly occupied an adjacent children's library in retaliation to the razing of seven 'unauthorised' mosques by the Islamabad city administration.

Special forces of the army stormed the mosque after suspension of water and electricity supply to the building failed to subdue the militants holed up inside.

During its investigations the commission recorded the statements of 300 witnesses and legal experts are of the view that many witnesses would have pointed their fingers towards Musharraf, who was at the helm of affairs in 2007.Some of the key people who have appeared before the commission include PML-Q's Chaudhry Shujaat Hussain, Sheikh Rashid Ahmed, former minister for religious affairs Ijazul Haq, Tariq Azeem, Mohammad Ali Durrani, former education minister Javed Ashraf Qazi and Aftaf Khan Sherpao.

Published in The Express Tribune, April 19th, 2013.