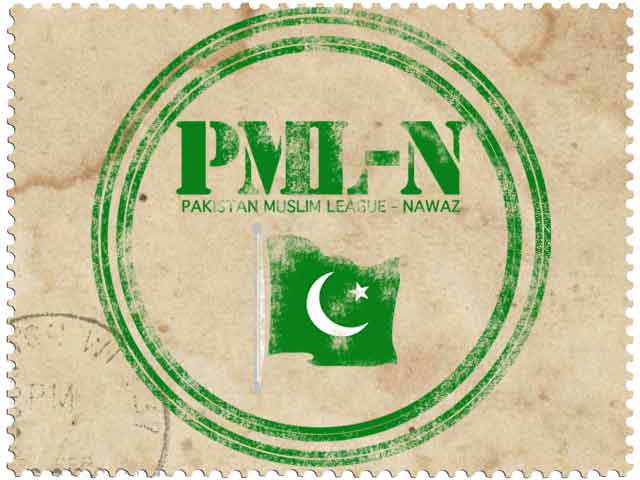 ---
LAHORE:



With the confidence of getting a clear win in Punjab, the Pakistan Muslim League-Nawaz announced its list of candidates for the province.




Despite months of negotiations with several contending parties, the PML-N, almost to no surprise, has decided to go solo in Punjab.

Before issuing the final list of candidates, the party leadership had been in talks with potentially strong contenders of the province. However, the final list of candidates, for the 148 seats in the National Assembly and 297 seats for the Provincial Assembly, released by the party now only revolves around its own members.

According to PML-N's party performance report, Jamaat-e-Islami—under the flag of Pakistan Islamic Front—in the 1993 elections gave tough competition to the party. JI divided PML-N's right-wing vote bank resulting in the loss of 23 valuable National Assembly seats.

Previously in the 2002 elections, the JI contested elections under the Muttahida Majlis-e-Amal (MMA) banner and won a number of significant seats in Punjab. However, following differences with the government MMA decided to boycott the 2008 polls. For this year's elections the rightist party was in talks over seat adjustments with PML-N but the Nawaz Sharif-led party refused to accept JI's demands of urban seats of Punjab which went against their interests.

Similarly, talks with Pakistan Muslim League-Likeminded ended on a sour note last month. PML-N refused to award party tickets to any member of Likeminded across the country. PML-N in its official list, refused to award tickets to two Likeminded senior leaders including Hamid Nasir Chattha who sought the tickets for NA-101 Wazirabad, and Humayoun Akhtar Khan, who wanted NA-79 Lahore ticket.

The PML-N although in alliance with three members of the MMA and Pakistan Muslim League-Functional during its previous tenure refused to accommodate any members from other parties for the May 11 polls.

Two members who had previously contested elections as members of the MMA, Noor Haider Khan Niazi and Kaswar Langrial, will contest the elections from the PML-N platform.

Despite the fact that PML-N and PML-F who are to contest elections under 10 parties alliance in Sindh, PML-N has brought up its own candidate, Sultan Hanjra, against the PML-F's Provincial President Mustafa Khar for NA-176 Muzaffargarh.

Out of 148 NA seats in Punjab NA-173 (DG Khan) and NA-195 (Rahim Yar Khan) are left open. PPP's candidate Sardar Saifuddin Khan Khosa will contest against an independent candidate Sardar Awais Khan Leghari for NA-173 while PML-Q's Khusro Bakhtiar is going to contest against PPP's candidate for NA-195.

The senior leadership of the party including Nawaz Sharif, Shahbaz Sharif, Hamza Shahbaz and Chaudhry Nisar Ali Khan will contest elections from more than one constituency.

Published in The Express Tribune, April 19th, 2013.

Correction: An earlier version of the article incorrectly stated that Noor Haider Khan Niazi and Kaswar Langrial were not contesting from the PML-N platform. The error has been rectified.
COMMENTS (26)
Comments are moderated and generally will be posted if they are on-topic and not abusive.
For more information, please see our Comments FAQ