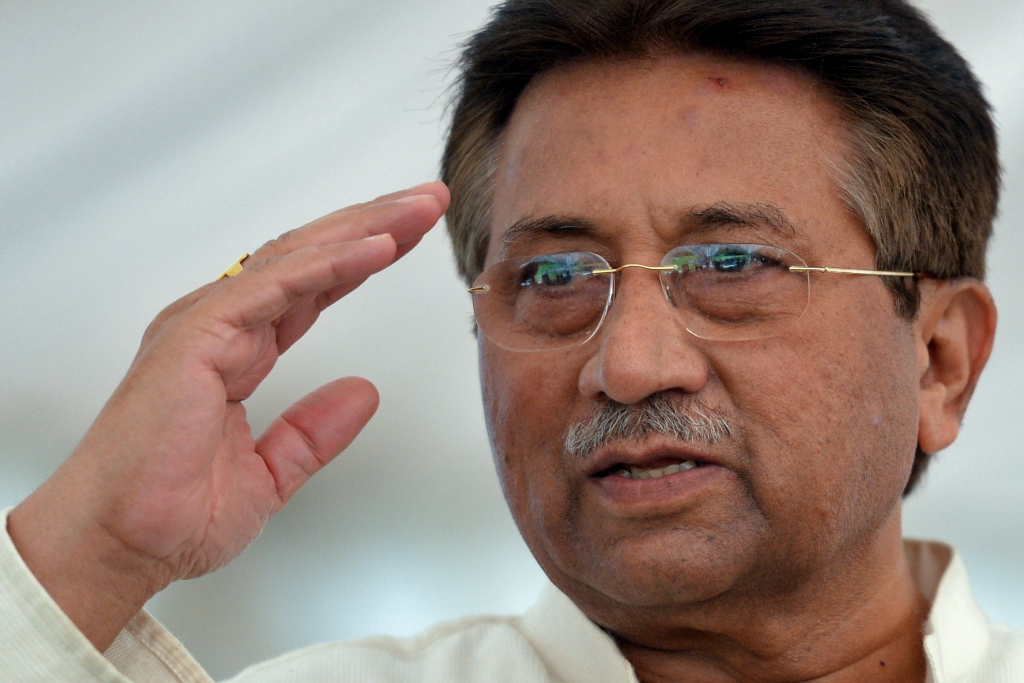 ---
We would assume former president General (retd) Pervez Musharraf is regretting his decision to return to Pakistan. Since then, he has faced nothing but trouble, with his nomination papers rejected from all the constituencies he had planned to contest. Times appear to be becoming harder still for the former dictator. The Islamabad High Court, setting aside his bail, has ordered his arrest in a case pertaining to the detention of the senior judiciary under the emergency he declared on November 3, 2007. The FIR in the case, filed by a lawyer, dates back to 2009 and states that General (retd) Musharraf had inflicted grave suffering on the judges. The law finally seems to be catching up with the former army chief, in a step towards holding him accountable for his actions.




As dramatic events continue to unfold, General (retd) Musharraf slipped away from the court as the arrest orders were issued, hastily reached his vehicle with his guards and is now at his farm house in Chak Shahzad. Lawyers gathered outside the court shouted slogans as he fled. The police have since blocked off routes to the residence and the next development is being awaited. There is conjecture that the farm house may be declared a sub-jail, while a spokesman for the former president has said that they plan to appeal in the Supreme Court, given General (retd) Musharraf has bail in the treason case against him. The ex-dictator, who had said recently that he was ready to face the courts, is facing criticism for failing to give himself up.

The situation adds to the many pre-poll complications we are facing. Technically perhaps, the government should be acting to enforce court orders. But the main role of the caretaker set-up is to conduct elections. Getting embroiled in matters such as the Musharraf affair would hamper it. We do not quite know if other factors are involved. In our country, with its history of military rule, the arrest of a former army chief is no ordinary issue. Talk of intervention from foreign powers is also circulating in Islamabad where rumours fly at the speed of light, with General (retd) Musharraf now in a very different position from that he occupied till 2008 as head of state. The repercussions from the latest chain of events will soon become clear.

Published in The Express Tribune, April 19th, 2013.