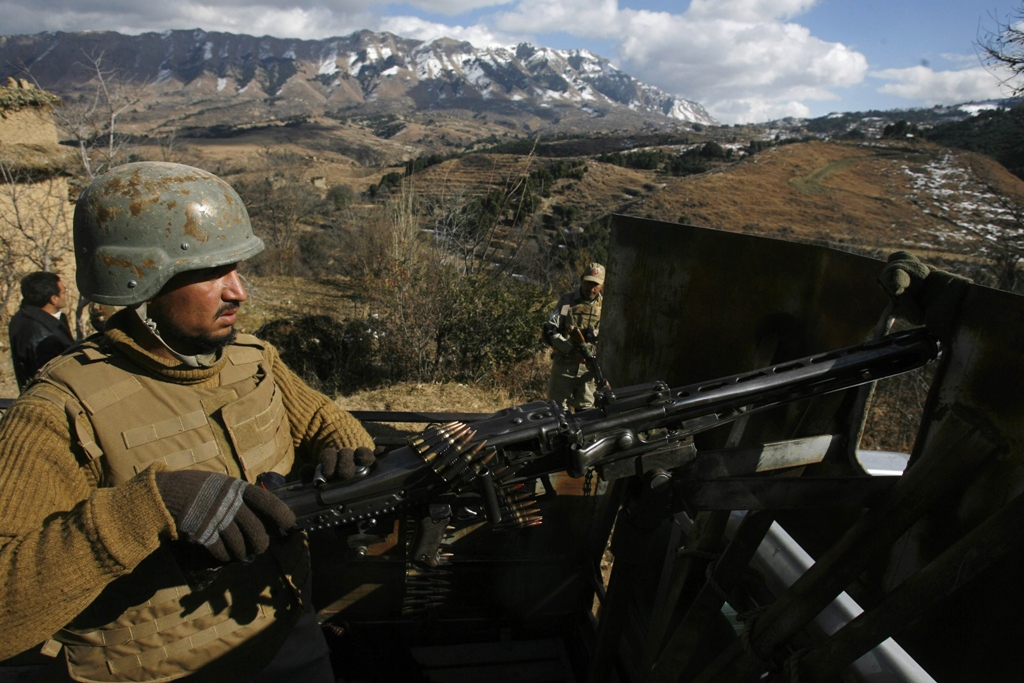 ---
MIRANSHAH: At least one person was killed and 20 others were wounded on Wednesday when the Pakistani army and Taliban militants clashed in Miranshah, an official said.

"Twenty people were injured and one was killed during the clash between the army and militants," Dr Niaz Ahmed, from the main Miranshah hospital, told AFP.

The violence began just before sunset when militants started firing at army troops during which a local grocery trader was killed in the cross-fire, said an AFP journalist who lives in the area.

The 20 injured were all civilians, including two girls who were hit by shrapnel after a mortar shell landed inside their house.

Both sides continued firing for two hours and the clash ended only after civilians urged a ceasefire, using loudspeakers from nearby mosques, so that they could take the injured to hospital.

Many houses and businesses were also damaged due to the use of heavy weapons, reported the AFP correspondent.