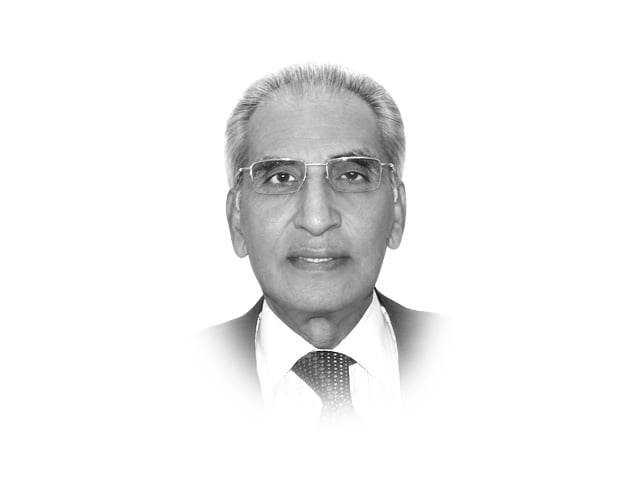 ---
Foreign policy holds little interest to voters in most countries, especially in difficult times when "bread and butter" issues assume greater relevance to the overwhelming majority. This is particularly true of Pakistanis, even with their great interest in the outside world. When it comes to casting their ballots, voters are influenced less by the finer points of foreign policy or even of political programmes and economic policies and more by ethnic, linguistic, tribal and caste factors, or personal attachment to or admiration for a particular leader.

It is, therefore, not surprising that some political parties have chosen to say little on foreign policy or national security, other than merely reiterating clichés. Others have taken refuge behind slogans such as defence of  "national honour and dignity", which are not only attractive but also enable them to sound patriotic, while ignoring growing international concern that the country has not only become exceedingly corrupt, insecure and chaotic, but continues to be viewed as the "epicentre of global terror".

Few seem to recognise that thanks to the unprecedented advancements in science and technology, the collapse of the Soviet Union and the US's increasing inclination to pursue unilaterally its narrowly defined national interests, the classical concept of  "state sovereignty", as had been understood ever since the Treaty of Westphalia of 1648, has undergone a remarkable transformation. Though "multiple centres" of power have emerged, the above developments have made the task of crafting a meaningful and sustainable foreign policy and thereafter, executing well-defined aims and objectives to promote national interests, far more complex than is generally appreciated. This is especially true of countries that are not only weak and corrupt but thanks to the concessions and privileges granted to foreign powers by their authoritarian rulers, have lost many of the essential attributes of independence and sovereignty.

The consequences of this harsh reality have, however, not dawned on some of our leaders, who suffer from the misconception that mere acquaintance with popular tabloids and magazines equips them to hold forth on the intricacies and subtleties of national security. Sadly, the truth is far more nuanced and complicated. More worryingly, there appears little realisation that no country can have an effective foreign policy unless it is backed by a strong economy and good governance at home. The inherent linkage between domestic policy and foreign policy is lost on them, with many viewing the two as separate compartments, rather than as mirror images of one another.

Even well-meaning foreign friends have emphasised that Pakistan faces daunting challenges because failures on both fronts have reinforced the image that the state has become increasingly chaotic and ungovernable. While some may wish to take issue with such prognostications, there is no denying that the next government will be faced with daunting issues over the entire gamut of foreign relations.

The list is long, but it is terrorism that impacts on both domestic and foreign policies. It demands an unprecedented national resolve and a long-term and comprehensive plan of action that can come about only after a transformed mindset.

As regards relations with India, there is now an appreciable consensus amongst major political parties on the need to promote the normalisation process, but there is also concern at the lack of reciprocal enthusiasm. And, in addition to the existing laundry list of differences, the water problem is assuming alarming urgency for Pakistan.

It is, however, Afghanistan and more particularly, the post-2014 scenario that will surely be the biggest challenge. Unless this issue is handled with great skill and resolve, it could drag Pakistan into an Afghan civil war that would not only threaten our relations with the outside world, but also affect the country's peace, stability and well-being. These call for a tested and tried leadership, not novices looking for on-the-job training.

Published in The Express Tribune, April 17th, 2013.
COMMENTS (11)
Comments are moderated and generally will be posted if they are on-topic and not abusive.
For more information, please see our Comments FAQ