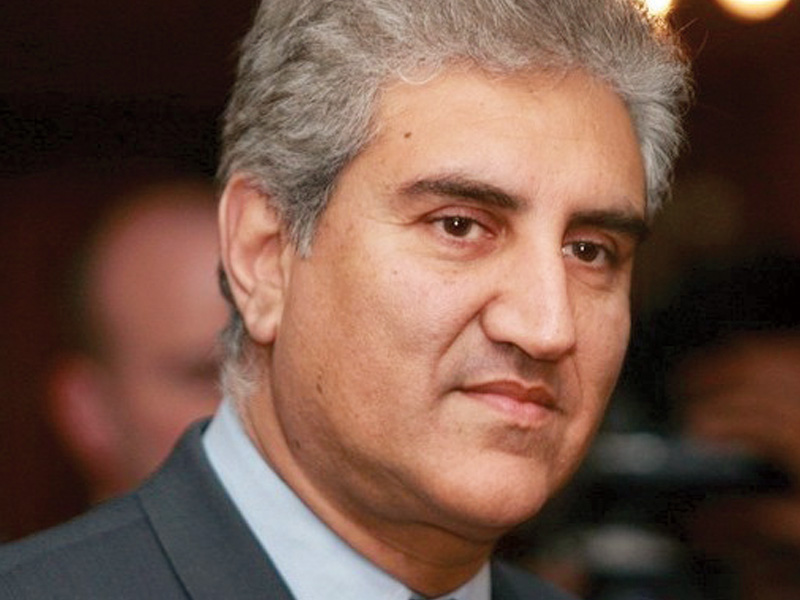 ---
MULTAN: The Pakistan Tehreek-i-Insaf (PTI) on Tuesday addressed a public gathering in Multan announcing the names of the Pakistan Peoples Party (PPP) leaders who had joined PTI.

Claiming that the real competition to his party is from the leadership of Pakistan Muslim League-Nawaz, PTI vice chairman Shah Mahmood Qureshi said that PPP poses no serious challenge as their fate lies buried in Garhi Khuda Bakhsh. He cited the weakening of ideological foundations of PPP in the face of corrupt practices as the reason for their "downfall".

The vice chairman claimed that PPP stalwart Ahmed Mukhtar will soon join the  PTI in light of latter's commitment to the people of Pakistan.

PTI, Qureshi claims, has expectations from the silent voters much in the same way as Mohammad Ali Jinnah was hopeful from the Muslims of the sub-continent in his times, he added.

Qureshi also took a swipe at his electoral rival, former prime minister Yousaf Raza Gilani, claiming that recent Wikileaks documents had revealed that Gilani had a commitment with US establishment to carry on drone strikes in the country. And if the former premier and his party was elected into power, they will continue their drama of protests against drone strikes in fooling the poor and miserable people of Pakistan.

As many as 10 PPP workers from from PP-195 announced their decision to join the PTI on Tuesday. Amongst those who switched allegiance include former city mayors Javed Aslam, Qaazi Javed, Shamim Akhtar and Ramzan Shah Faizi.
COMMENTS (17)
Comments are moderated and generally will be posted if they are on-topic and not abusive.
For more information, please see our Comments FAQ