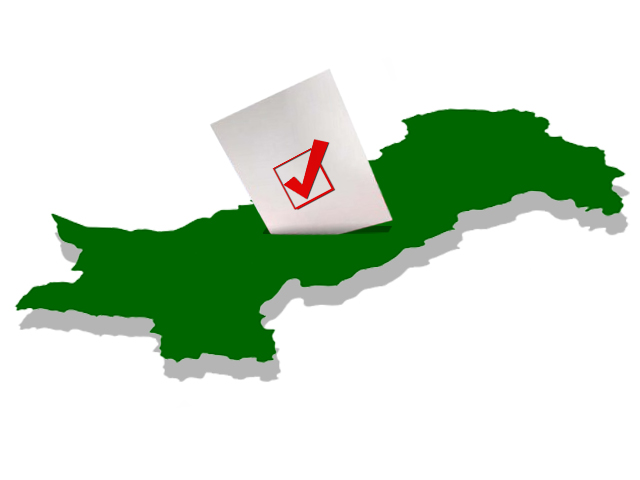 ---
In the 1970 elections, the Pakistan Peoples Party (PPP) gained a majority in the provincial assemblies of Punjab and Sindh while in the NWFP (now Khyber-Pakhtunkhawa) and Balochistan the Jamiat Ulema Islam-National Awami Party (JUI-NAP) alliance was in a comfortable position to form provincial governments there.

Balochistan got the status of a province for the first time with the dissolution of One Unit in August 1970 and a provincial assembly was provided for areas comprising former British Balochistan and the union of Balochistan's princely state. National Awami Party(NAP) won all four seats allocated to the province in the National Assembly. The party also enjoyed a majority in the provincial assembly.

The JUI and NAP were opposed to politics and political ideals of the PPP. The three parties, however, an agreement on March 6, 1972 to cooperate with each other. President Bhutto appointed NAP nominees Ghaus Bakhsh Bizenjo and Arbab Sikandar Khalil as governors of Balochistan and Khyber-Pakhtunkhawa, respectively. Sardar Attaullah Mengal of NAP and Maulana Mufti Mehmood of JUI took their oaths as chief ministers of Balochistan and NWFP on May 1, 1973.

President Bhutto replaced the governors of the two provinces nine month later in February 1973, accusing NAP of working against the integrity of the country. The provincial governments resigned in protest. The president imposed governor's rule in Balochistan that continued until late April when the PPP nominee Jam Ghulam Qadir was able to form a new government in the province. The government also launched a military campaign against the Baloch tribes that led an insurgency.

NAP was declared an unlawful party and banned by the government on February 10, 1975. The Supreme Court approved the government decision on October 30, 1975 and the membership of national and provincial assemblies of all the party's office-bearers was nullified.

The party, however, was reincarnated under the name of National Democratic Party (NDP) on November 6, 1975 and was one of the parties constituting Pakistan National Alliance (PNA). Leaders of NAP, including Ghaus Bakhsh Bizenjo, Attaullah Mengal, Khair Babksh Mari and Wali Khan were tried under treason charges in the specially constituted Hyderabad Tribunal. Most of the defunct NAP's leader were under arrest at the time of 1977 elections and Begum Nasim Wali Khan had the leadership role in NDP. The opposition boycott and the resultant uncontested return to the assembly of the ruling party in great numbers made the entire electoral exercise in Balochistan a farce.

(Courtesy: Free and Fair Election Network: FAFEN)

Published in The Express Tribune, April 16th, 2013.