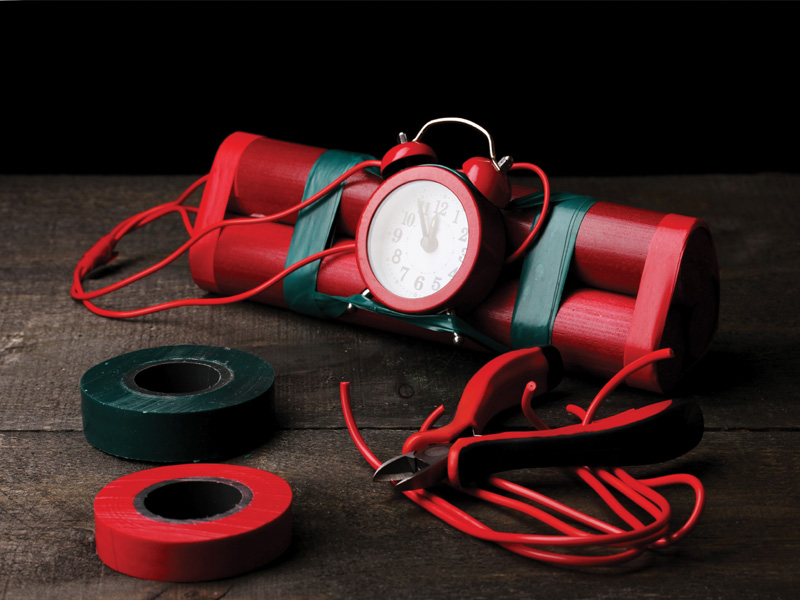 ---
LONDON: Terror plotters discussed mounting a home-made bomb on a remote-controlled toy car and sending it under the gates of a volunteer army reservists centre, a court in Britain heard on Monday.

Zahid Iqbal, 31, and Mohammed Sharfaraz Ahmed, 25, spoke about building an improvised explosive device based on instructions in an al Qaeda manual entitled "make a bomb in the kitchen of your mom - by the al Qaeda chef", Woolwich Crown Court in London was told.

Jurors also heard that Iqbal had been acting as a "facilitator" for people who wanted to travel overseas for "extremist purposes" and he had direct contact with an alleged Pakistan based operative with the pseudonym "Modern Sleeve".

Iqbal, Ahmed, Umar Arshad, 24, and Syed Farhan Hussain, 21, all from Luton, admitted last month to one charge each of engaging in conduct in preparation for acts of terrorism in 2011 and 2012.

In a sentencing hearing on Monday, the prosecution set out the evidence against them.

The court was played covert recordings in which Iqbal suggested attaching the bomb to a remote-controlled toy car and sending it through a gap under the gate at a Territorial Army (TA) centre in Luton in southeast England.

Iqbal is heard telling Ahmed: "I was looking and drove past like the TA centre, Marsh Road. At the bottom of their gate there's quite a big gap.

"If you had a little toy car it drives underneath one of their vehicles or something."

Prosecution lawyer Max Hill said the defendants had been under surveillance by anti-terrorist police and security services probing "the facilitation of individuals from the UK to Pakistan for extremist purposes connected to al Qaeda".

By early 2011, Iqbal had lost contact with "Modern Sleeve" in Pakistan, and instead he and Ahmed turned their focus to planning attacks in Britain, Hill said.

They found information in the banned al Qaeda online magazine "Inspire".

"They discussed making an IED following instructions from an Inspire magazine which they planned to adapt," he said.

"They also identified a target for such an attack, namely a Territorial Army base in their locality, although they discussed targeting multiple sites at one time," he said.

The four men were arrested following raids at their homes in Luton in April last year. Their lawyers will make the case for mitigation on Tuesday before the sentencing.