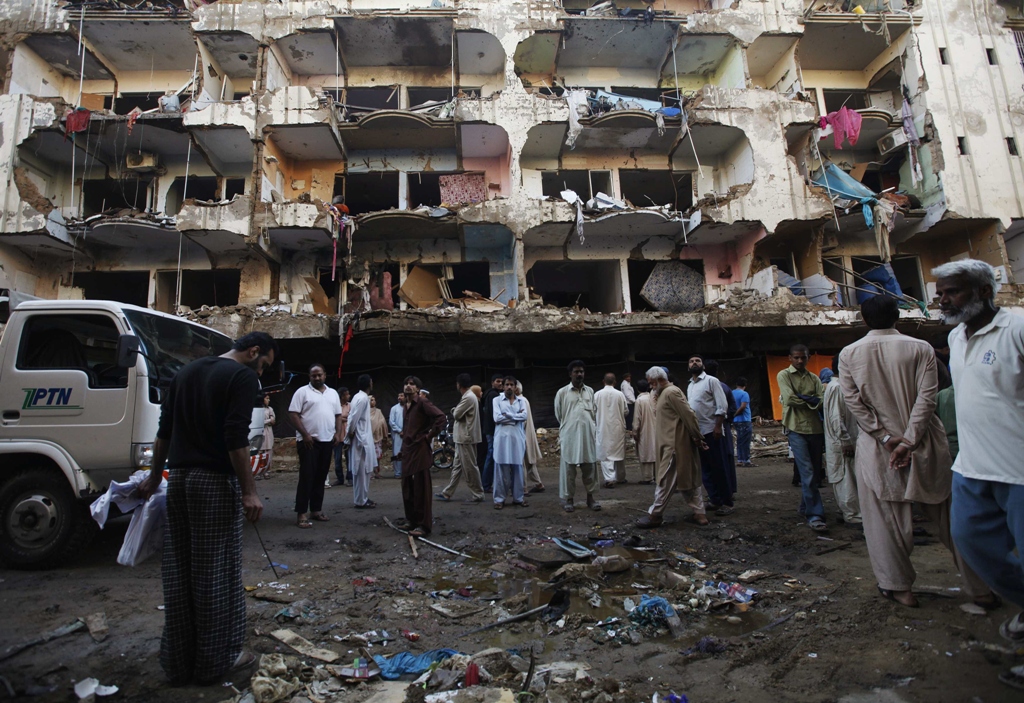 ---
KARACHI: The Crime Investigation Department (CID) of the Sindh Police has claimed to have arrested four members of the outlawed Tehreek-e-Taliban Pakistan (TTP) including the alleged master mind of the Abbas Town blast.

The CID police revealed the arrests of Aslam Mehsud and his three accomplices during a press conference at the CID office in Garden on Friday.

According to officials, Aslam Mehsud, Abbas Khan, Rasool Khan and Ali Zaman, who belong to the TTP's Khan Zaman Group, were arrested by the CID from Sultanabad, within the limits of Manghopir police station. The officials also recovered 125 kilograms of explosives along with a Kalashnikov assault rifle, eight hand-grenades and three pistols from their possession.

The police said that during the initial questioning, the suspects disclosed their relations with the TTP.

Police claimed Mehsud was the master mind of the Abbas Town blast and also heads the TTP militant wing in Karachi, the Khan Zaman group. Officials added that Mehsud had admitted that it was him who provided explosives and vehicles that were used in the Abbas town blasts. He was wanted by the CID police in a number of cases under the explosive act.

CID officials further said that the suspects arrested had disclosed plans to attack the CID police office with an explosive laden vehicle in a daring bid to free their other companions who had been arrested.

According to the police, the group also had plans to attack a number of other civic and political targets.
COMMENTS (6)
Comments are moderated and generally will be posted if they are on-topic and not abusive.
For more information, please see our Comments FAQ