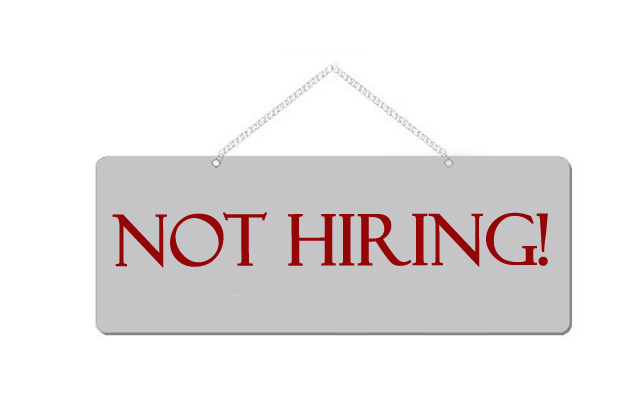 ---
ISLAMABAD:



One out of every 10 people of the country's population has been added to the pool of the unemployed, as the unemployment rate further increased to 6.5%, showing signs of a crisis-plagued and slowing economy.




The unemployment rate increased from 6% to 6.5% during the October-December period of 2012 – an increase of 8.4% over the same period of 2011, according to the latest Labour Force Survey for the second quarter of 2012-13. The survey was released on Monday by the Pakistan Bureau of Statistics.

In urban areas, the unemployment rate only increased by 2% to 10.1%.

However, unemployment in rural areas increased to 5% from 4.3%, showing an increase of 16.3%. This indicates that there had been an alarming increase in the jobless rate, in contrast to the claims of the previous Pakistan Peoples Party-led coalition government that it had pumped in an additional Rs800 billion in the rural economy to create more jobs.

Another figure showed there was no real improvement in the living standards in rural areas. All persons aged above 10 who work at least one hour per week were defined as employed persons regardless of whether they were paid employees or self-employed.




The agriculture sector employed 45.5% of the working force, which is lower than the 46.3% ratio of the corresponding period of 2010-11. Yet it remains the single largest sector in terms of job creation.

The PPP-led coalition government in its five-year tenure tried to support the rural economy by increasing support prices of various commodities. In particular, the rates for wheat were increased from Rs425 per 40 kilogramme in 2008 to Rs 1,200 per 40kg in 2013. The government did not, however, focus on increasing per acre yield, which remained stagnant.

The survey showed that roughly 400,000 people become jobless, which experts term an alarming figure.

Moreover, the 6.5% figure does not depict the true picture of unemployment and poverty in the country as 27.1% of the employed force has been shown as "contributing family workers", who are neither paid in cash nor in kind, according to the government's own definitions.  A person who works without payment in cash or in kind on an enterprise operated by a member of his household or other related persons is termed as a contributing family worker.

By adding contributing workers' number, the unemployment rate comes close to 15%, said Dr Rashid Amjad, a labour economist and former vice chancellor of the Pakistan Institute of Development Economics. He, however, added that in a developing country, people will have to work, irrespective of whether they are being paid or not.

Published in The Express Tribune, April 9th, 2013.
COMMENTS (7)
Comments are moderated and generally will be posted if they are on-topic and not abusive.
For more information, please see our Comments FAQ