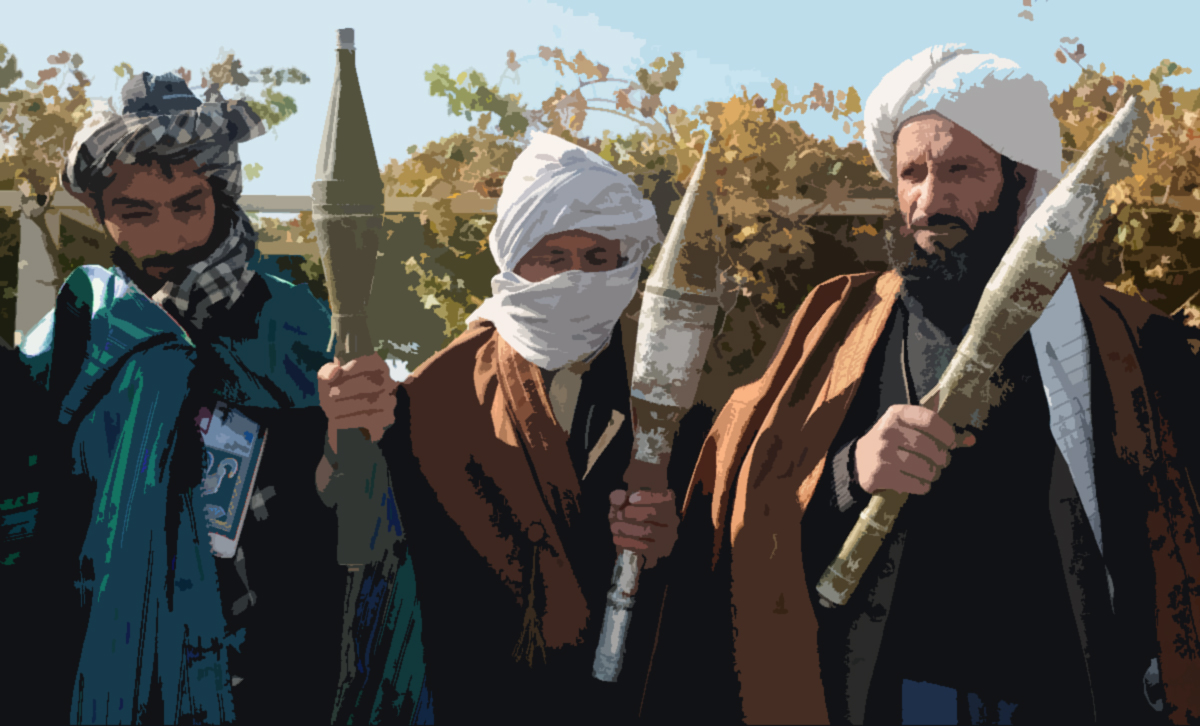 ---
ISLAMABAD: The Pakistani Taliban announced on Monday that while they will not forcibly stop people in the tribal areas from going to polling stations on May 11, but urged them to boycott a process which they claim "clashes with Shariah".

"The people in tribal regions have stood behind us and they have rejected this system," Tehreek-e-Taliban Pakistan spokesperson Eshanullah Ehsan told The Express Tribune by phone when asked if the Taliban would stop the people from participating in elections in the tribal regions.

"We have started a campaign to convince tribesmen that the current democratic system clashes with Shariah and we do not accept it."

Ehsan claimed the TTP has succeeded, to a degree, in convincing the people to agree with the Taliban's notion about the political system. "Tribesmen do not accept this system," he claimed.

"We have revolted and do not accept this Westernised democracy as it is against our religion."

The TTP have previously spoken against the elections. Last month they warned people to stay away from the rallies of Pakistan Peoples Party (PPP), Awami National Party (ANP), and the Muttahida Qaumi Movement (MQM), saying rallies of these parties are on their hit list.

In late December, a bomb planted outside a small political meeting in Peshawar killed senior ANP leader and member of the Khyber-Pakhtunkhwa assembly Bashir Ahmed Bilour.

The Interior Ministry in a recent report said that the TTP, its affiliated banned Lashkar-e-Jhangvi and Jundullah have planned attacks in Khyber-Pakhtunkhwa, the tribal regions and Balochistan during the election process.

Politicians wary of threat to polls

Political parties have been allowed for the first time in Pakistan's history to field candidates from the autonomous tribal areas following the extension of political act to Fata. However, representatives of eleven major political and religious parties last month indicated that political agents, the security establishment and militants are all responsible for restricting their ability to operate freely in tribal regions.

The leaders in a 40-point joint declaration pointed out obstacles in electioneering despite extension of political parties act to Fata.

"FATA political party leaders highlighted that parties are currently not able to operate freely in many agencies and frontier regions, due to the law and order situation as well as obstacles put in place by the State, including intelligence agencies, political agents, the army, some FATA elite, as well as national and international terrorist groups," a joint statement said.

The statement was endorsed by 11 political parties - represented on the FATA Committee including the Awami National Party (ANP), Jamaat-e-Islami (JI), Jamiat Ulema-e-Islam F (JUI-F), Muttahida Qaumi Movement (MQM), National Party (NP), Pashtoonkhwa Milli Awami Party (PkMAP), Pakistan Muslim League Nawaz (PML-N), Pakistan Muslim League Quaid-e-Azam (PML), Pakistan People's Party (PPP), Pakistan Tehreek-e-Insaf (PTI) and Qaumi Watan Party (QWP).

"All of these elements are working against the political participation of FATA citizens and restrict political parties from visiting their voters. The tribal leaders also stated that intelligence agencies regularly intimidate them and their political workers and prevent movement in their areas," leaders of the parties said in a joint declaration.

The parties complained that the 2011 Political Parties Order extension and Frontier Crimes Regulation amendments are not being implemented properly by the political administration and the security establishment and recommended that implementation should be monitored and enforced by the government.

The declaration called for free and open access to political parties and also necessary security to travel to and operate in FATA.
COMMENTS (35)
Comments are moderated and generally will be posted if they are on-topic and not abusive.
For more information, please see our Comments FAQ