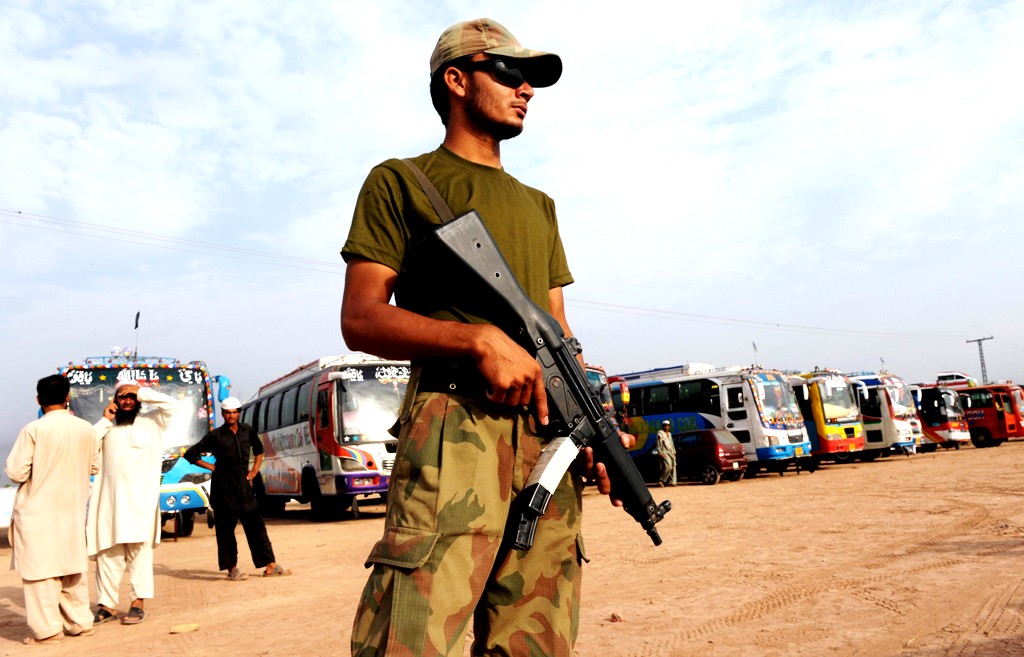 ---
ISLAMABAD:



In its maiden meeting the caretaker cabinet decided on Friday that army troops would not be deployed at polling stations despite the fluid security situation in the country. However, it agreed to put troops on standby at all district headquarters as a 'quick response force'.




"For the time being, there is no need for deployment of army troops. The interior ministry has already been instructed to prepare a contingency plan to deal with any trouble," caretaker Information Minister Arif Nizami told journalists after the meeting.

Under Article 224 of the Constitution, the caretaker cabinet has a single-point mandate to conduct elections after the dissolution of the assemblies, he added.

"We will ensure a smooth and transparent electoral process across the country," he said. "This is what the caretaker prime minister, Justice (retd) Mir Hazar Khan Khoso, also pledged on Friday." Nizami added that the cabinet would deploy efficient, effective and impartial administration.

According to an official statement issued by the Prime Minister Secretariat, the cabinet was also informed that all political parties in Balochistan would participate in the elections.

"This was a great start and a testimony of the faith the people have in the democratic process as well as their confidence that the general elections will fair and transparent," said Prime Minister Khoso. "We [the federal cabinet] should also extend full cooperation to the Election Commission of Pakistan (ECP) and provincial governments in order to ensure fairness and transparency of the electoral process," Nizami quoted Khoso as telling the cabinet.

The cabinet also directed the ministry of interior to coordinate with all stakeholders to create a contingency plan in order to thwart any untoward incident during election campaigns and on the election day.

Responding to a question on the impartiality of caretakers, Nizami quashed the rumours that the cabinet members, including the premier, had any political affiliation. "Caretaker Prime Minister Khoso is an independent person," he added.

Replying to another query, Nizami said the government would ensure the security of officials associated with power plants supplying electricity across the country. "We will not let militants or other non-state actors disturb the election campaign by destroying state property."

Published in The Express Tribune, April 6th, 2013. 
COMMENTS (10)
Comments are moderated and generally will be posted if they are on-topic and not abusive.
For more information, please see our Comments FAQ