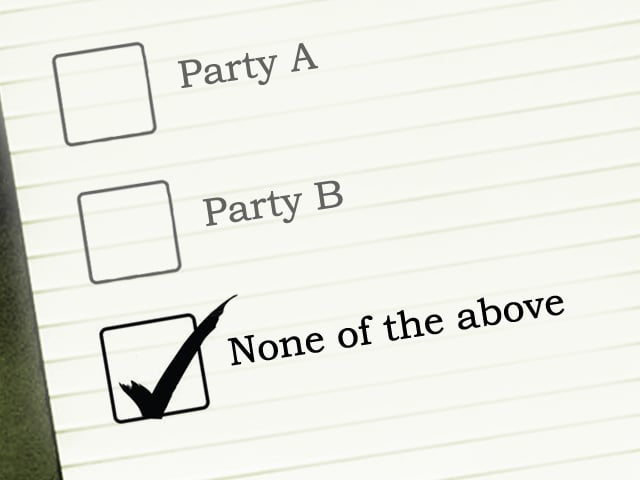 ---
KARACHI: The Election Commission of Pakistan (ECP) unilaterally decided on Wednesday that a 'none of the above' box will be available as a voting option on ballot papers this election, Express News reported.

It has been decided that these empty boxes will be included in the papers after an approval from the prime minister who on the advice of the president according to the 18th amendment will pass an ordinance.

The commission further said that the president has two weeks to approve this motion and that the list of final candidates will be in by April 19.

If the election does take place and a majority of 51% vote none of the above, then the election will be declared null, and a new election will take place, the ECP was quoted as saying.

The ECP plans on including an empty ballot box in the papers shortly.

Last year a discussion about whether the 'none of the above' option would be included was addressed and discussed in the ECP but an ordinance was never passed.
COMMENTS (48)
Comments are moderated and generally will be posted if they are on-topic and not abusive.
For more information, please see our Comments FAQ