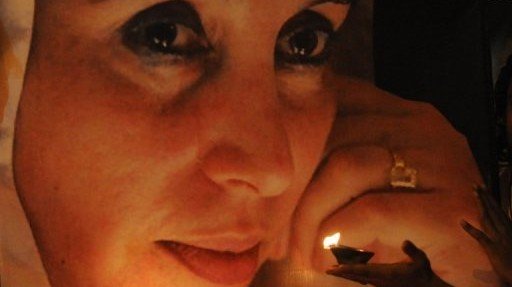 ---
NEW YORK: The UN Commission set up to inquire into the circumstances leading to the death of former prime minister Benazir Bhutto has blamed the Musharraf government for her killing, saying that inadequate security measures were in place to protect her.

By default, it also cleared President Zardari of any involvement by saying that there was no evidence of this. Chile's U.N. Ambassador Heraldo Munoz who headed the commission said that the PPP security cordon supervised was inadequate and that Bhutto had died due to the suicide blast.

He addressed a press conference in New York on Thursday afternoon and delivered a damning indictment of the Musharraf government, the Punjab government, the Rawalpindi police and the "establishment" for failing to provide adequate security for the former premier. He also accused them of not following up on the murder and hindering subsequent investigations into the case.

Munoz said that Bhutto believed that the Musharraf government was using the security issue as a plot to prevent her from campaigning. But he added that there was a highlevel threat to her life and that the intelligence agencies were aware of this. He also highlighted the controversial government press conference by Brigadier Cheema of the interior ministry a day after Bhutto's death.

In this presser, it was mentioned that Bhutto died by hitting her head on the "handle" of the car and that Baitullah Mehsud was linked to the assassination. This prejudiced the investigation, he said. Amongst the lapses Munoz pointed out were that a crowd was allowed to form around Ms Bhutto's car and that shortly after the attack, the crime scene was hosed down causing immense loss of evidence.

He said that the initial government investigation led to the arrest of five low-ranking suspects but there was no focus on the cause of the attack. "Other perpetrators were ignored and there was no effort to identify the suicide bomber," he added. He said that Bhutto faced threats from al Qaeda, Taliban and the establishment, comprising the military command and intelligence agencies, allied political parties and the business elite.

Munoz said that the Musharraf government did little more than pass on information regarding the threats and was not proactive in neutralising them. He pointed out that other former PMs were provided this protection by the same government.

"The attack could have been prevented if the Rawalpindi Police had done its work," he also said. Hailing the heroic defence of Ms Bhutto by her party securitymen, he said it was inadequate and could not explain the hasty departure of the Mercedes back up vehicle from the crime scene.

Munoz blamed CPO Saud Aziz who delayed the post mortem for seven hours while the body was waiting in a coffin for Zardari at the Chaklala airbase. In conclusion, he said that the government should carry out a serious and credible investigation into the murder and her death was a loss not only to Pakistan but to the world at large.