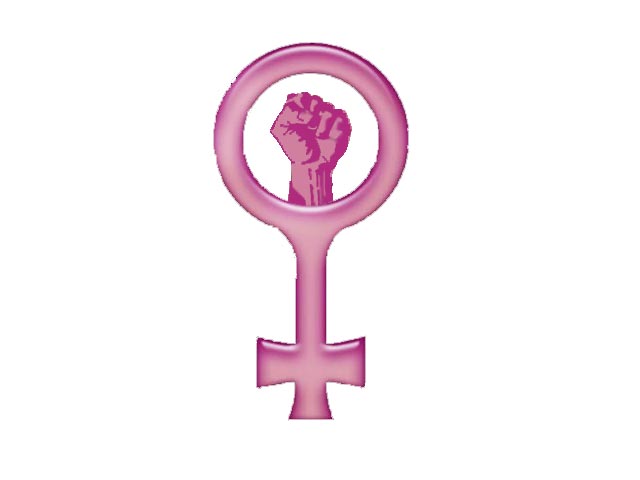 ---
KARACHI: Despite the fact that women are systematically educated into believing their place is at home, an overwhelmingly female audience gathered to listen to four women talk on Tuesday.

St Joseph's College for Women's principal Dr Bernadette Dean, senior journalist Zubeida Mustafa, Aurat Foundation's director Mahnaz Rahman and National Commission for the Status of Women's former chairperson Anees Haroon were present at Shaheed Zulfikar Ali Bhutto Institute of Science and Technology (Szabist) to speak about 'Women in a changing society'.

"Thousands of girls in our country will never see the inside of a classroom," said Dr Dean. "There is a very high dropout rate of women in schools and colleges because they are systematically 'educated' into believing that a woman's role is in the home."

Dean went on to speak about the increasing awareness among women of men and masculinity being promoted unfairly in our society.

"I am told time and again that 'he' encapsulates 'she' in text books and in everyday use of language, but that is simply not true," she said, adding that every 'she' has its own identity and should be recognised as such.

"In textbooks, men are shown as being invincible, just because they are men," she pointed out. "They are shown without relationships with their wives and children except as breadwinners of the family. Then where do these children come from?" she asked.

Dean added that textbooks depict the old reality and deny the new one. "They fail to acknowledge the rising number of women entering the public sphere. We need to be able to imagine new realities in order to see them come true."

Women through the ages

Rahman took a trip down memory lane when she spoke about the relative independence offered to women since 1947. "When we were in school about 60-plus years ago, people had a modern outlook on life," she said. "We wanted Pakistan to follow in the footsteps of the Western world and educated men wanted to take their women along with them."




She recalled that women went as far as presenting a charter of their rights to the government in late October, 1955.

"Our generation also saw and tolerated the first martial law. Every martial law pushed us behind and every dictator was bad for women," she believed. "Under Ziaul Haq, it seemed as if history had begun to move in reverse."

Rahman recalled how women's clothes became a point of debate under that regime. "Irrational values, such as forcing women to have their dupatta on their heads at all times, became the norm."

She felt allowing democratic governments to complete their terms would be instrumental in improving the status of women.

Mustafa, one of the first female journalists in Pakistan who joined Dawn as an assistant editor in 1975, spoke about Pakistan going through a state of transition on a number of fronts, including women's rights.

"Maintaining traditions is easy. Going against them is difficult," she said. "There will be fluctuations. We will find ourselves moving forward and then backward on women's rights just like on every other area of development."

She added that Pakistanis must be very clear in their heads about what we want. "And that is an equal Pakistan."

"We cannot educate a woman and then prevent her from working or from choosing who she wants to marry."

According to Mustafa, one of the reasons why women in developing countries didn't get their rights was because of poor health and nutrition. "Even today, men eat first in some households and women eat whatever is left."

Published in The Express Tribune, April 3rd, 2013.