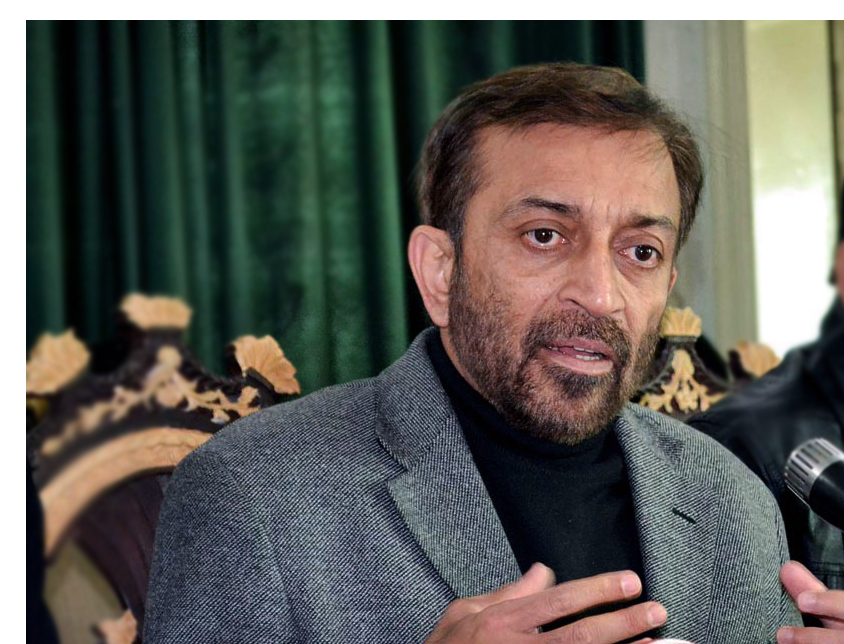 ---
KARACHI: Announcing the party manifesto for the upcoming elections, the Muttahida Qaumi Movement (MQM) expressed a desire to turn Pakistan into a welfare state.

This was stated by MQM's Deputy Convener Dr Farooq Sattar at a press conference in Karachi on Monday.

Sattar said that his party wanted to empower the public.

"Our slogan, 'Ba Ikhtiar Awaam' [empowering the public], expresses our vision," Sattar said.

He further emphasised the importance of local autonomy and termed it essential for a welfare state.

The MQM's manifesto focused on social, economic and human development.

'Education for all'

The MQM promised to upgrade the government institutes to the level of private schools.

"We do not wish to end the private school system but we need to decrease the disparity between the two [government and private] systems," Sattar said.

Enrollment drives, 'learn and earn' schemes, teacher training, community service and educating community to prevent school drop-outs were part of the agenda.

'Health for all'

"Preventive health and primary health will be our main focus because prevention is better than cure," the deputy convener expressed.

The MQM will increase the health budget by five per cent and introduce health insurance schemes for the entire country, he further promised.

Sattar also focused on the affordability of medicines and maintaining the ratio between paramedical staff and doctors.

"Medicines should be affordable for all. We can import them from neighbouring countries on lower prices," Sattar provided a solution.

The party promised a 'Health and Education Reform Centre' which would be independent from any political interference.

Economic stability

The MQM claimed they would increase investment opportunities in Pakistan by facilitating investors through one-window operation.

"We will provide them [investors] land from industrial zones and reduce cost of doing business. Pakistan has the highest 'cost of doing business' in the region," Sattar revealed.

MQM is all set to introduce micro financing following the model presented by Professor Younus Grameen (belonging to Bangladesh) and introduce agriculture tax.

Power crisis

The manifesto aimed to reduce utility bills by 20 to 40 per cent. According to the MQM, the reduction is possible if indirect taxes and levies on these utilities are removed.

The manifesto also addressed the issue of circular debt as this is the main reason for rise in the electricity bills.

"If we solve the circular debt issue then the electricity shortage can be reduced by 70 per cent," he claimed.

Efficient management will be employed for Pepco and Oil and Gas Regulatory Authority (Ogra). The MQM will also ensure effective utilisation of natural gas and build projects like the Iran and Pakistan gas pipeline, he added.

In the end, Sattar promised the MQM would ensure overseas voters are able to cast their votes without any difficulty in future elections.
COMMENTS (31)
Comments are moderated and generally will be posted if they are on-topic and not abusive.
For more information, please see our Comments FAQ