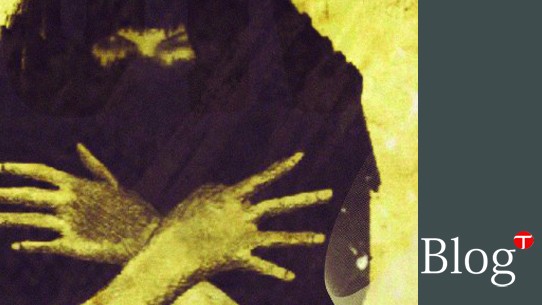 ---
KARACHI: The gestation period might have been long - an agonising five years - but the Aurat Foundation is still rejoicing the fact that the provincial domestic violence bill was passed three weeks ago.

The organisation held an event on Saturday at which it celebrated the valiance of women legislators who persisted in their efforts to pass the bill despite much vocal opposition from their male counterparts. The Domestic Violence (Prevention and Protection) law came into being on March 8 , which is International Women's Day.

According to the law, anybody who inflicts physical or mental damage on another can face up to two years in prison. The law also calls for the formation of a special committee to educate complainants about their rights. With the passage of the bill, Pakistan joined the ranks of over 90 other countries which have domestic violence laws. Sindh is the country's first province in which the bill has been passed.




The Aurat Foundation assisted female legislators with the technical aspect of the bill, which was first presented by MPA Humeira Alwani in 2006 and then again in 2008. Former minister for women development, Tauqeer Fatima Bhutto, said, "At first, we faced trouble and then we just learned how to cope with the mindset and taunts of our male colleagues." She acknowledged that with the bill's passage, only half the battle had been won. "This is actually just the start. We have to implement the law. We have to empower women and provide them the justice they deserve."

Anees Haroon, an Aurat Foundation member and provincial caretaker minister, said that all women legislators should be congratulated for persevering in such a difficult struggle. "They made a difference and proved they could do better. All political parties supported the bill. This is the true spirit of democracy."

Activists actually wanted the National Assembly to pass the bill and enforce the law across the country but after the 18th Amendment and devolution of power from the federal centre to the provinces, the provincial assemblies were given the task of forming their own laws.




Highlighting some sections of the act, Aurat Foundation's legal consultant, Maliha Zia, said that a victim could register a complaint even outside her home district. Naeem Mirza, another member of the organisation, said, "Now we have to look at other provincial assemblies to make laws."  Mirza said that the domestic violence is common in society. "They'll get relief now."

With 29 women reserved seats, male lawmakers created hurdles at different occasions, especially when women's issues were raised during assembly sessions. Former MPAs Nusrat Sehar Abbasi and Marvi Rashdi said one of the biggest challenges was the unbearable attitude of male legislators. "We heard intolerable words but we worked hard and remained committed to our tasks," said Abbasi.

Justice retd Shahid Usmani said, "The first step is having a law and women are lucky that this has been done. Women MPAs must be encouraged by reminding them that what they have accomplished once seemed impossible in our society."

Aurat Foundation's president, Dr Masooma Hasan, said that without the law, access to justice for abused women would not have been possible. "Domestic violence was being considered a private matter and our women had to tolerate violence. But they will have due justice now."

DIG Abdul Khalique Shaikh said that the police will not ignore domestic violence now that a strong law is backing them up. "It's a very comprehensive law. It will bring results."

Published in The Express Tribune, April 1st, 2013.
COMMENTS
Comments are moderated and generally will be posted if they are on-topic and not abusive.
For more information, please see our Comments FAQ