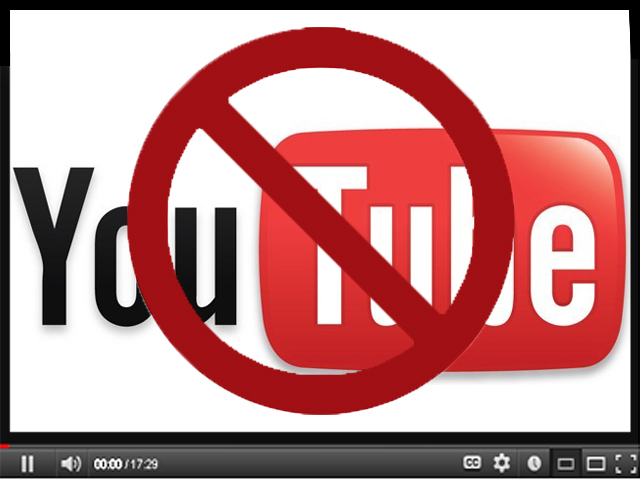 ---
KARACHI: As the ban on the video sharing website, YouTube, remains intact six months after an amateur film forced the government to block it for public access, the Sindh High Court (SHC) dismissed a plea asking the same.

Rana Faizul Hasan, the general secretary of the United Human Rights Commission, had taken the federal ministries of foreign affairs, interior, Sindh's chief secretary, home secretary, American Ambassador in Pakistan and others to the court.

In his plea, Rana had sought a direction for the interior ministry and others concerned to block YouTube, following appearance of clips of the film, Innocence of Muslims, which aimed to ridicule the Prophet Mohammed (PBUH).

"YouTube is becoming a source of distraction for the young people, as it contains a large number of immoral videos," he argued. "A recent example is the clips from the blasphemous movie in September last year which hurt sentiments of Muslims as well as sparked anger and protests in the country."




He asked the court to order the concerned authority to block access to the videos-sharing website in the country on permanent basis.

On Wednesday, when the plea came up for hearing before a division bench, Chief Justice Mushir Alam observed that since the ban had already been imposed on YouTube by the government, there was no need for further orders. The plea was dismissed.

Correction: An earlier version of this article described the film as "immature". This has been changed to "amateur".

Published in The Express Tribune, March 29th, 2013.
COMMENTS (4)
Comments are moderated and generally will be posted if they are on-topic and not abusive.
For more information, please see our Comments FAQ