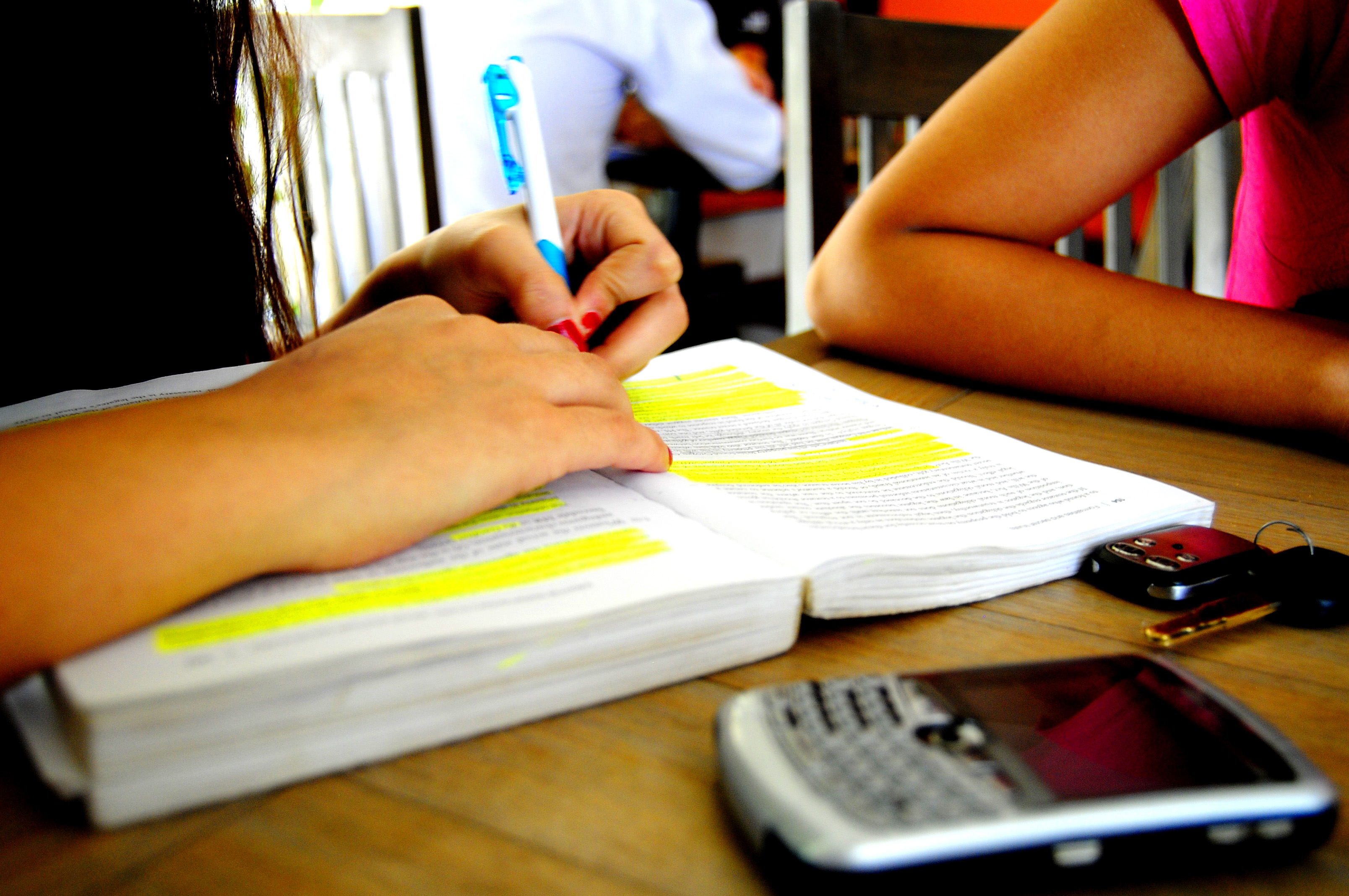 ---
KARACHI: High school students applying to colleges abroad are a fairly easy to spot bunch: these are the poor souls who can often be seen hovering outside courier service offices with dark circles around their eyes, lugging around stacks of paper so heavy that they probably don't need to hit the gym.

But applying to US colleges and settling in once you're there need not be a process which must take its toll on your sanity. The United States Educational Foundation in Pakistan (USEFP) organised a college fair on Wednesday at which advice was given to all those hoping to fly across the Atlantic in pursuit of knowledge. Armed with a mound of colourful brochures full of information, six senior representatives from US universities sat at the desks set up at the fair, fielding queries from anxious high school students.

One of the questions that often pops into students' minds is: are there any specific high school courses that students should take in order to get a leg up on what lies ahead in college? Dr David Rowland, the dean of Valparaiso University's graduate school, said, "You can never have enough mathematics and science courses." But there's no need to lose your sleep over whether you've solved enough differential equations or learned all you need to about trigonometry: Dr Rowland said he feels that a sufficient amount of mathematics is already embedded in the curriculum taught in Pakistan. In fact, if you've sat for A' Level examinations, you might even be able to fulfill some of the coursework requirements - sometimes, carefully selected A' Level courses means you've covered a year's worth of college courses and don't need to take them.

Lewis Cardenas, the associate director of Metropolitan College of New York's admissions and international student services, told The Express Tribune that the choice of coursework does not matter much during the admissions process. "We even value students' courses in the Urdu language. This is because to us, it counts as a second language." But you do need to have a solid score on standardised tests such as the SAT.




Cardenas said that unlike universities in other countries, those in the US are very flexible when it comes to the selection of majors as well as allowing students to hop from one field to another when they discover what they're really good at. A large number of students sign up to study the medical sciences, but after pulling out their hair in frustration, only a fraction remain after the first few courses.

"Similarly, the vast majority of Pakistani students want to be engineers. But I tell them that not everyone is cut out to be one and that's okay - society needs all sorts of professionals, including teachers, nurses and journalists. The key is to choose a major and a career that makes you really happy." Cardenas added that his university, like others in the US, offers students a chance to dabble in a number of courses outside their majors. "It's important to be well-rounded…we prepare students for even those jobs that don't exist right now but will at some point in the future."

Pakistani parents are often frightened at the prospect of their children being an entire ocean away, with no mum and dad to call out to when facing a hurdle. But there's no need to be anxious: the vast majority of universities have offices dedicated to assisting international students and make their stay in the US a pleasurable one.

Moninder Singh, the director of international students and scholars office of internation programme at Valparaiso University said that his biggest joy is empowering students from abroad. "They're very timid when they come in. But over time, they gain such a huge amount of confidence and they know what they're talking about. They're true diplomats." He added that his office helps international students with just about everything they need to do once they set foot on US soil. "I even give my cell phone number to students and they can ring me up whenever they like."

Published in The Express Tribune, March 28th, 2013.
COMMENTS (1)
Comments are moderated and generally will be posted if they are on-topic and not abusive.
For more information, please see our Comments FAQ