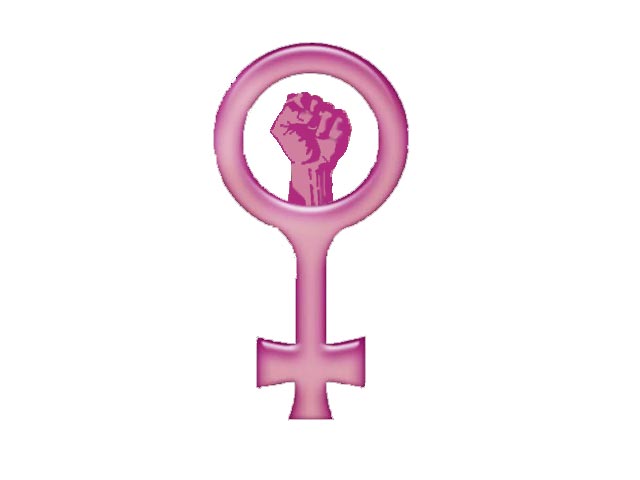 ---
ISLAMABAD:



The success of women depends a great deal on realising their roles and responsibilities, both at work and at home. They must also fight for their rights to find their own space in society.




This was the crux of a panel discussion on "Women on the move: Advancing rights, careers and images of women" held at Helen Keller Centre of Social Welfare and Special Education on Wednesday. Both Pakistani and American women attended the session.

The speakers were of the view that women work harder as compared to men to prove their worth both at work and at home. Kathryn Schalow, deputy public affairs officer for US mission, said, "women are struggling for their rights not only in underdeveloped countries but also globally. Their roles are constantly evolving."




She underlined that in the US, women are still fighting for their rights and facing gender discrimination in employment, politics, education and in sports activities. "Rights are not given, you have to fight for them. Raise your voice against all sorts of discrimination. No one will give you the space to grow, create it yourself," she said. Schalow added that instead of organising awareness campaigns or seminars for women to educate them about their rights, there is a need to educate men about women rights.

Currently, educated women in rural areas do not have access to the internet which is a major tool of communication and the absence of which poses a hurdle in their way to move forward with the world, she said. "I am confident that if all the rural women get an education and have an access to the internet, they will create a big social media network and will be empowered in terms of highlighting their issues and getting solutions," she said.




Federal Government College Humak Principal Dr Rodaba Shuja said, "Pakistan is blessed with talented young girls but a majority of them have to quit studies as their male family members do not allow them to study post-matric."

She dubbed insecurity as the underlying reason for the bias, saying that the men fear that once a woman is aware of her rights, she would no longer be submissive to them. "There are taboos in culture which create hurdles for women to move on with their lives the way they want to," she added.

United States Education Foundation Executive Director Rita Akhtar urged the implementation of women rights laws in the country and highlighting issues. "An issue cannot be resolved unless it is discussed," she said. Moreover, she expressed pride in the fact that a majority of women availed Fulbright scholarships last year.

Published in The Express Tribune, March 28th, 2013. 
COMMENTS
Comments are moderated and generally will be posted if they are on-topic and not abusive.
For more information, please see our Comments FAQ