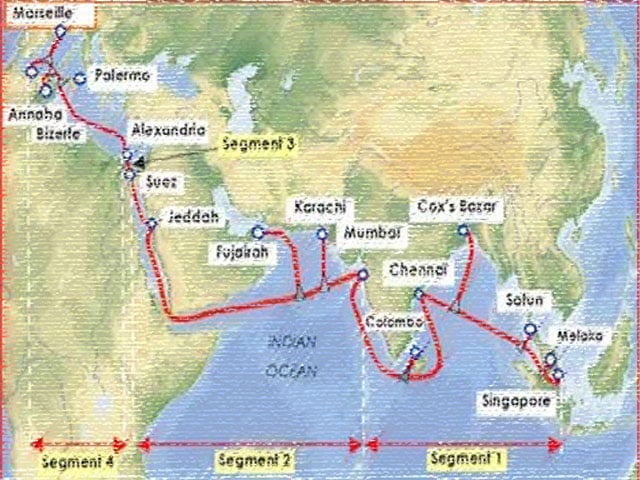 ---
KARACHI: A fiber optic cable got cut in the Arabian Sea near Karachi resulting in nearly 60 per cent decrease in internet speed across Pakistan on Wednesday.

Nearly 50 per cent of Pakistan's internet traffic faces disruption as SMW4 - one of the four undersea cables that connects the country with internet was damaged.

The disruption occurred around 12pm on Wednesday. The country's internet traffic is currently running on two cables instead of four.

SMW is also referred to as SEA-ME-WE (South East Asia Middle East and Western Europe).

PTCL and Transworld - the internet gateways for Pakistan - provide internet using this fiber optic cable.

This is the second submarine cable that has been effected after IMWE which was cut more than a week ago.

A consortium of internet service providers is working on the issue but they have not come up with a resolution time for this problem.
COMMENTS (46)
Comments are moderated and generally will be posted if they are on-topic and not abusive.
For more information, please see our Comments FAQ