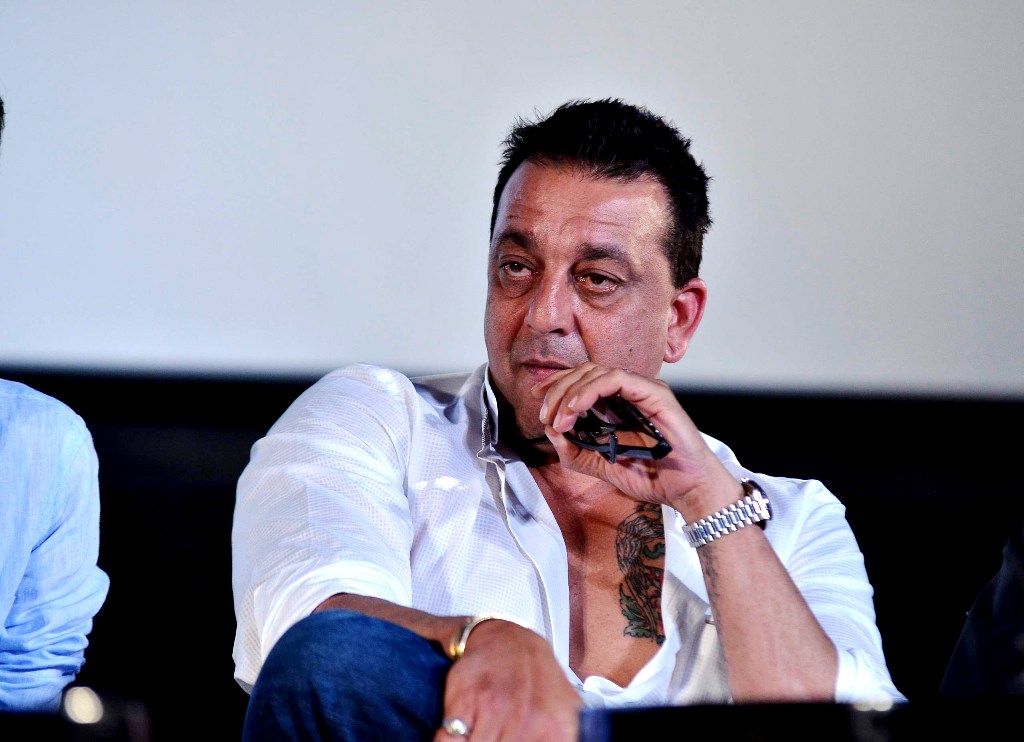 ---
MUMBAI: Messages of sympathy and solidarity poured in for Bollywood star Sanjay Dutt on Friday after India's top court ordered him to return to jail for buying illegal weapons from Mumbai gangsters.

Several Bollywood stars and film-makers visited the 53-year-old actor's home in suburban Mumbai, India's financial and entertainment capital, to express their support, television channels said.

Dutt was originally sentenced to a six-year term for buying weapons from gangsters accused of carrying out deadly Mumbai bombings in 1993 which left 257 people dead.

He spent 18 months in prison before being released on bail in 2007 pending an appeal, which was struck down by the Supreme Court on Thursday meaning he will have to return to prison.

"I agree with everyone that he (Dutt) has suffered a lot. I believe that he should not be given such a big punishment. He is a changed man now," Indian member of parliament and veteran actress Jaya Bachchan said.

"I'm going to personally appeal to the (state) governor and ask him to pardon him," Bachchan, wife of industry legend Amitabh, told reporters.

India's Oscar and Grammy award winning music composer A.R. Rahman said: "I was shocked on seeing the news. Hope God blesses him and the right thing happens."

Dutt, a one-time heavy drug user who has a reputation as one of Bollywood's bad boys, had admitted buying the weapons but insisted they were only meant to protect his family.

During a police raid investigators uncovered a pistol and an AK-56 rifle which were part of a consignment of weapons and explosives said to have been brought to India from Pakistan and then used in the Mumbai attacks.

The attacks on March 12, 1993, were believed to have been staged by Mumbai's Muslim-dominated underworld in retaliation for anti-Muslim violence that left more than 1,000 dead in the city a few months earlier.

Dutt has four weeks to return to jail to serve the remainder of his term, according to the court decision.

Film analysts said Dutt's return to jail would be a "huge blow" to his career.

Dutt shot to fame in the mid-1980s in a string of action movies in which he performed his own stunts, earning him the nickname "Deadly Dutt".

Bollywood producer-director Karan Johar tweeted on Thursday: "I am truly shattered to hear of Sanju's sentence...the nicest guy I have known doesn't deserve this."

Indian newspaper DNA on its Friday front page said: "Errorist gets five years" while tabloid Mid-day said: "From riches to rags... again".

The actor on Thursday said he was "heartbroken and shattered" after the verdict.

"I have already suffered for 20 years and been in jail for 18 months. If they want me to suffer more I have to be strong," he said.

About 2.5 billion rupees ($45 million) are riding on Dutt in Bollywood, with four or five films in the pipeline, analysts estimate.

"We will have to wait and see how his career shapes after the jail term. Nobody can say what will happen," film critic Taran Adarsh told AFP.
COMMENTS (10)
Comments are moderated and generally will be posted if they are on-topic and not abusive.
For more information, please see our Comments FAQ