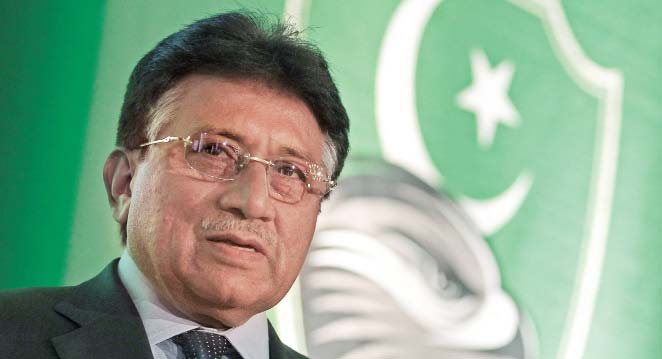 ---
ISLAMABAD:



It seems former president Musharraf has cleared the final hurdle leading to his return to Pakistan.  He no longer faces the possibility of arrest at the hands of Interpol upon his return, as they have turned down Pakistan's request for a red warrant against him.




The request was rejected by the Interpol headquarters through a reply to the local authorities who had sought an arrest warrant for Musharraf as a suspect in Benazir Bhutto's assassination case, The Express Tribune learned on Wednesday.

In its reply, Interpol said that the possible arrest of Musharraf seems to be politically motivated. The international agency added that the case filed against Musharraf in Pakistan through Interpol channels constitutes a matter of a predominantly 'political character'.

This marks the second time the request by the Federal Investigation Agency (FIA) was rejected by Interpol.  Last year, Interpol had rejected the same request due to insufficient documents submitted by local authorities.

In response, local authorities sent another  request to the Interpol director with investigation reports, including copies of statements by then director-general of ISI's counter-intelligence wing Javed Iqbal Cheema, former director general of the Intelligence Bureau, Ejaz Shah, US-based journalist Marc Siegel's emails to Benazir Bhutto and copies of the orders issued by the Anti Terrorism Court (ATC) in Rawalpindi.

In its latest reply, Interpol said that after having reviewed the general context, relevant information and related documentation and after having applied the "predominance test", it found the suits against Musharraf "engaged by Pakistan" have a "political character", even though he is sought for offences of ordinary law and not inherently political ones.

"In this political context, it was necessary to pay a particular attention to the quality of the elements provided to characterise the effective participation of Mr Musharraf in the acts he is accused of, and to the effective link between these elements and Benazir Bhutto's murder," the reply went on to say.

The ATC had issued the arrest warrant for Musharraf last year in light of FIA's challan in the case of the suicide attack on Benazir in 2007, due to Musharraf's continued absence from the court proceedings.

On March 19, Musharraf requested that the government provide him security upon his return, with his party representatives claiming that he will contest elections either from Karachi or Chitral.

Published in The Express Tribune, March 21st, 2013.