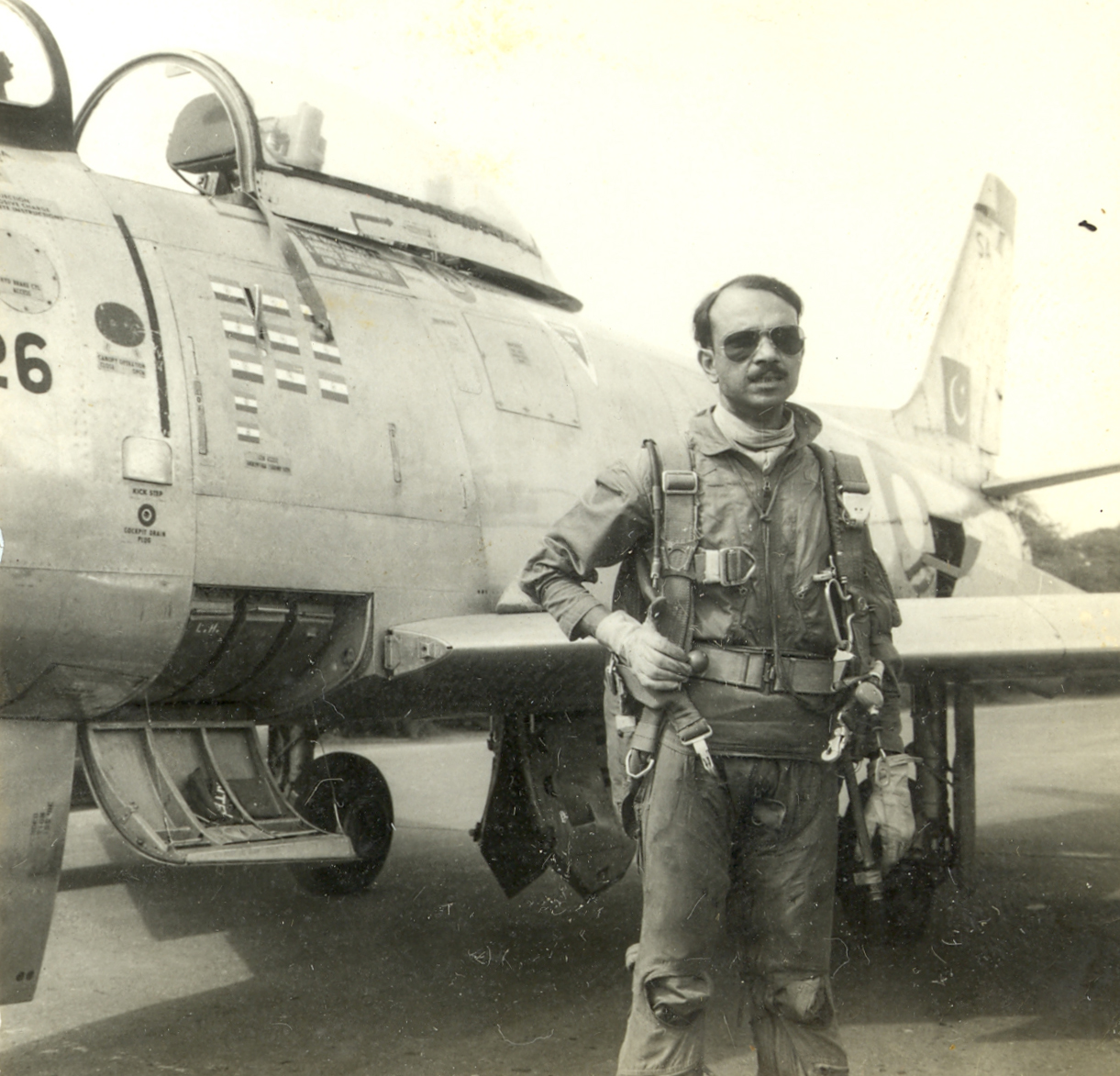 ---
Fewer and fewer people remember Air Commodore (retd) Muhammad Mahmood Alam. The road named after him in Lahore is best known for its eateries and plush shopping malls. But Mahmood Alam, a war hero in the 1965 Indo-Pakistan war, during which the air force played such a major role, needs to be remembered. His feats resemble those of a movie character — dashing, flamboyant and heroic to the extent that they may have changed the outcome of the war. Such men are, of course, rare.

Mr Alam was essentially a North American F-86 Sabre Flying ace and one-star general. He was awarded the Sitara-e-Jurrat for his actions, chiefly the 1965 downing of five Indian aircraft in less than a minute, the first four within 30 seconds, establishing a world record. Mr Alam passed away in Karachi on March 18, after a long illness.

It is unfortunate that many among the younger generation do not know more about men like Mr Alam. It is true that we need peace and good ties with India in the world we live in today. But this does not mean we should forget the past, or the people who served their country when it needed them. In many countries, memorials of one kind or the other exist for these persons. They come, quite often, in the shape of simple plaques or notices put up along roadsides, in an effort to make people think about the contributions of these exceptional individuals. Nations which value their past also build better futures for themselves. This is something we need to think about. Especially in a time of so much despondency, we do indeed need to think about our future. Heroes like Mr MM Alam can help us do this and remember just how excellence can be achieved in so many different fields. It is important to remember history, to keep it alive as far as we can and to see what lessons it can teach us. A nation that forgets its heroes and forgets those who have served it, will always struggle to keep itself alive and vibrant. This is a message we should hang on to — for the sake of our present generation, and those still to come.

Published in The Express Tribune, March 19th, 2013.
COMMENTS (6)
Comments are moderated and generally will be posted if they are on-topic and not abusive.
For more information, please see our Comments FAQ