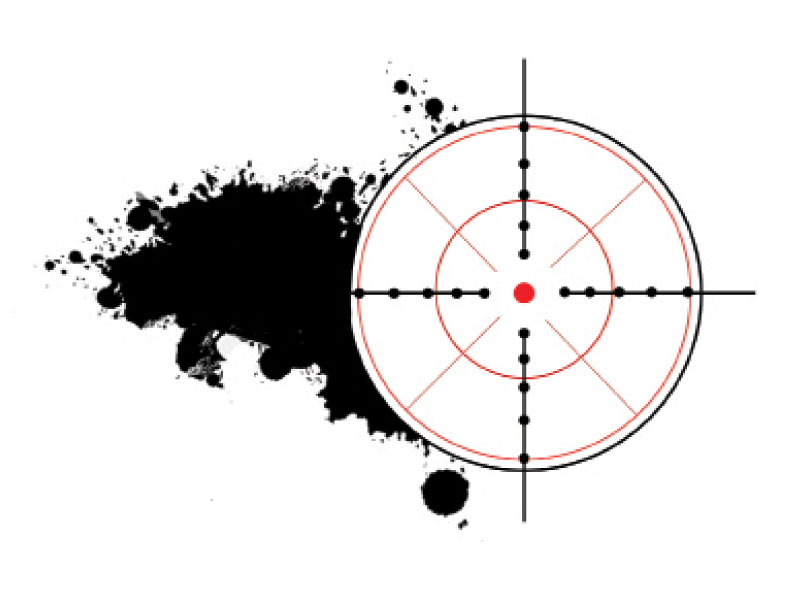 ---
ISLAMABAD:



After some last-minute tune-ups and amid opposition criticism over the government's delayed response, the National Assembly on Wednesday passed the Anti-Terrorism (second amendment) Bill 2013 unanimously – making the existing laws even more stringent, to the extent that a person may be put behind bars, in 'preventive detention', on mere suspicion.




"(1) The government may, for a period not exceeding 30 days and after recording reasons thereof, issue the order of the preventive detention for any person who has been concerned in any offence under this Act relating to national security and sectarianism or against whom a reasonable complaint has been made or credible information has been received, or a reasonable suspicion exists of his having been so concerned, for purposes of inquiry," read the amended section 11EE, Act XXVII of 1997.

The original bill proposed by the government had asked for 90-day preventive detention but Pakistan Muslim League-Nawaz amended it to a 30-day period. The main opposition party introduced over a dozen other amendments as well, some of which deleted certain clauses, as leader of the opposition in the NA Chaudhry Nisar Ali Khan sought to remind the government that it was rushing a bill that had been pending for the last two years.

Introduced by Law Minister Farooq H Naek, the bill aims at dealing with extraordinary circumstances due to the growing number of terrorist incidents and the worsening security situation in the country. In doing so, it expands the definition of terrorism through an amendment in section 6, Act XXVII of 1997, according to which the threat of terrorism will now include, "intimidating and terrorising the public, social sectors, business community and preparing or attacking the civilians, media persons, government officials, installations, security forces or law enforcement agencies."

Pakistan Muslim League-Quaid's Dr Attiya Inayatullah had proposed the inclusion of media persons in the aforementioned clause.

The amendment further states that the "dissemination, preaching and teaching of ideas and beliefs … which incite or are likely to incite a person to commit an offence under this Act, through FM stations or any other means of communication, without the explicit approval of the government or its concerned departments," will be considered an act of terrorism.

The Senate had earlier passed the first amendment in the Act which enabled law enforcement agencies to take effective action against financiers of terrorism.

In order to deal with proscribed organisations, the bill has suggested an amendment in section 11B of the Act of 1997, which reads, "Provided that if any or all officer bearers, activists or associates of a proscribed organisation form a new organisation under a different name, upon suspicion of their involvement in similar activities, the said organisation shall also be deemed to be a proscribed organisation and the government may issue a formal notification of its proscription."

These activists, the bill said, will not be issued passports or allowed to travel abroad, and no bank or financial institution will be allowed to provide them a loan, credit card or any sort of financial support. Such individuals' arms licences would be cancelled as well, it added.

The opposition, through its proposed amendment, deleted a clause of the bill which authorised the government to intercept calls and messages, saying similar powers had already been given through another legislation.

The amendment also deleted a clause according to which the property and assets of a person convicted under the Act were 'liable to be forfeited' if they were disproportionate to the convict's known income.

Published in The Express Tribune, March 14th, 2013.
COMMENTS
Comments are moderated and generally will be posted if they are on-topic and not abusive.
For more information, please see our Comments FAQ