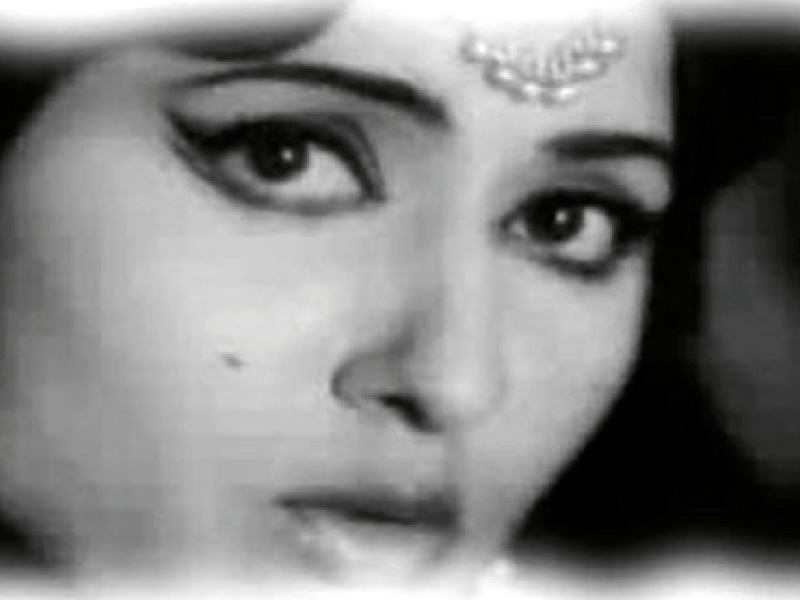 ---
LAHORE:



Iconic film heroine, Aasia Begum, who graced the screens during the 1970s and 1980s passed away on Saturday.




Aasia ended her film career in 1980 and had been residing in Canada with her husband and four children.

The winner of two Nigar Awards for best actress starred in numerous notable Punjabi films, including Maula Jatt and Wheshi Jatt.

Aasia, who died at the age of sixty, was born in Patiala, but had migrated to Karachi before settling in Lahore. She made her debut in an Urdu film directed by Shabab Kirwani, the same year West Pakistan would lose East Pakistan and half of its film circuit.

Aasia continued to work through the 1970s till she stumbled upon the iconic role of Daaro, in the super-hit film Maula Jatt.

The role shot her to new heights of stardom as the heroine redefined the concept of the Chaudrani and Jatti.

She went on to star as the main female lead in numerous films, which centred on Mustafa Qureshi and Sultan Rahi.

"She was the first Punjabi heroine, that was supposed to be strong and loud, her style, cuts, and fashion many colleagues in the industry tried to copy but couldn't because she was that beautiful," recalled Anjuman the Punjabi film heartthrob, who ruled the screen during 1980s and early 90s.

"I modelled myself after her, she was really nice and for me, a lot people would say we looked like sisters," said Anjuman who has not spoken to the media in many years.

As the film industry switched to Punjab folk themes and gangster movies Aasia brought innovation to her characters.

"She had played the first Jatti in Maula Jatt. She had based her accent on the Sarghoda and Jhang accent," said Anjuman.

Actor Mustafa Qureshi, who starred in many films with Aasia, said she was from the 'throwback' era when the film industry was commercially successful.

He said that she had inspired a generation of future heroines ranging from Anjuman to Saima.

"She was a hardworking actress, and she seemed to have inspired a generation of heroines. She worked during a time when the industry was on the rise," said Qureshi.

Published in The Express Tribune, March 10th, 2013.
COMMENTS (1)
Comments are moderated and generally will be posted if they are on-topic and not abusive.
For more information, please see our Comments FAQ