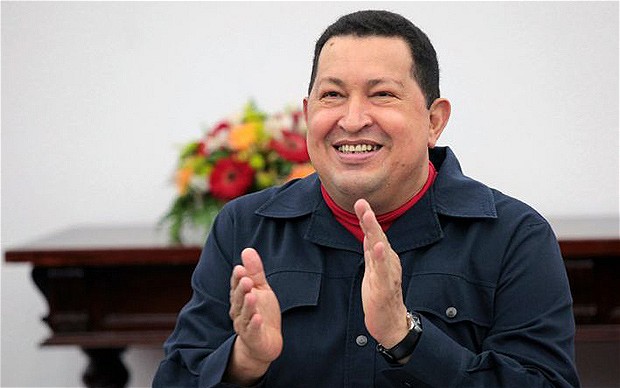 ---
LAHORE:



Venezuelan President Hugo Chavez, who died on Tuesday at the age of 58, will be remembered for his emergence from the depths of poverty to lead Venezuela on a path of radical reform and away from free market fundamentalism. He was an icon for both Latin America and the international left, and his economic and political vision had regional and international implications.




When Chavez first came to power in 1998, Venezuela was one of the poorest and unequal societies in the world with around 50% of its population below the poverty line. Fourteen years later, the poverty rate has declined to about 23% and extreme poverty is only visible in 3.5% of the population.

"He definitely found a model to follow if we are to create a just economic system that works, not just for providing profits for the few, but welfare for the many," says Muhammed Ali Jan, a market economist who is pursuing his PhD studies at Oxford University.

The image of Chavez has historically been negative, yet his stance on economics has definitely caught the world's attention as an alternative. Latin America had been subject to poor implementation of free-market reforms in which ruling elites thrived and inequality increased.

"The ruling elite has been very entrenched for over a hundred years in Venezuela so he definitely moved them by putting some radical demands on the agenda," explains Jan. "The right-wingers felt threatened and they felt that he had broken the country because their political power was diluted. That seems to be the source of his demonisation."

Contrary to his public persona, he looked at himself as a Marxist and committed democrat.

"Chavez's focus rested on the state, rather than the withdrawal of the state as mandated by today's neo-liberal orthodoxy," explains Asad Farooq, an activist and teacher at Lahore University of Management Sciences (LUMS) who has followed Chavez's career.

Farooq explains that Chavez's efforts meant several structural changes for Venezuela. He set up communal councils that handled local budgetary issues and legislation. The move helped improve poverty-stricken areas while empowering the people.

Farooq went on to say that the broad-based reforms have shed new light on the debate over how states should plan their economy. More importantly, Chavez brought back the idea of socialism in opposition to the capitalist order.

"For all those who say that one voice, one state, one people, cannot make a difference, Chavez and his nation show us otherwise," concludes Farooq. "In a world which incessantly preaches to us the rolling back of the state, here we see a state taking power, the nationalizing industry, the provision of free healthcare and education and fundamentally changing the relationship between the people and the state."

Published in The Express Tribune, March 7th, 2013.
COMMENTS (8)
Comments are moderated and generally will be posted if they are on-topic and not abusive.
For more information, please see our Comments FAQ