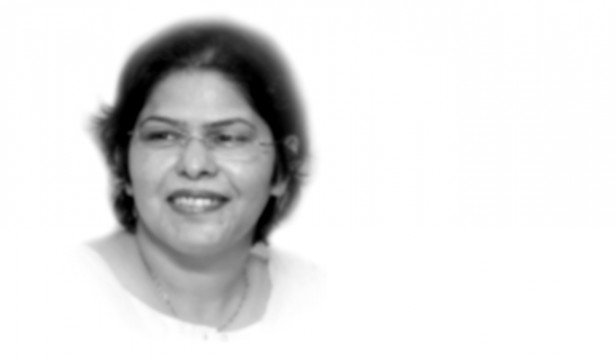 ---
KARACHI: Pakistan's generals are reputed to be lucky. They may not start out well but eventually manage to wrap the world around their little finger. Generals Ayub, Zia and Musharraf all convinced the international community to invest in Pakistan's military rather than the political system. Given their marketing skills, no wonder the military is into corporate ventures. If they can market security as a 'public good' to the outside world in return for hard cash and political support, they can sell almost anything.

General Ashfaq Parvez Kayani is no different. It took him a year to win over the Americans, most of whom seemed ready to eat out of the palm of hand during his visit to the US late last month. Almost all South Asia experts in Washington were overawed by his style, confidence and composure and gave in to the temptation of comparing him to Gen. Musharraf, who was more like President Bush — brash and a bit of a loose cannon. Due to his inability to control his organization and rid Pakistan of all sorts of militants, Pakistan's former military dictator began to appear pigmy-like to his western friends.

Call it Gen. Kayani's luck or the fact that he is a better commander, but he has succeeded in impressing the entire world. The operations in Swat and South Waziristan convinced the international community of his commitment to the war on terror and his ability of being a more productive general. His capacity is doubly appreciable since the armed forces have squarely failed in capturing the top Taliban leadership or in getting rid of militancy, which is spreading fast in mainland Pakistan.

Credit is also due to the team of roving diplomats who were inserted into the American policymaking system to engage with both the key stakeholders and American public opinion. The GHQ must be saluted for finding novel methods to co-opt even Pakistani expatriates for financing the military's ambassadors in Washington. Some have been exceptionally useful in convincing Congressmen and the American bureaucracy that the military has ruptured all ties with jihadi groups such as LeT. These people convince top decision-makers in Washington of Pakistan military's naiveté of not being able to tell the difference between friend and foe. The recommendation, hence, is that the US should remain engaged with Pakistan's armed forces and gently lead them away from the radical terrorist forces. Otherwise, the military is the only secular institution in the country which has nothing to do with religious ideology or engagement with puritanical jihadi forces.

The army chief deserves to be at the helm of affairs since he has all the makings of a shrewd politician. He proved his capacity to engage in multiple fronts during his recent trip to the US. For instance, while he talked to the US about providing Pakistan with military hardware, he told Pakistan's media that he could sacrifice military hardware for economic development opportunities. He was also great in pitching his message during his several power point presentations about the redundancy of Afghan President Hamid Karzai and the need for the US to engage with newer players such as Sirajuddin Haqqani. There are indicators that a few people in Washington may accept Gen. Kayani's formula. Hence, any forward movement in North Waziristan may not necessarily be at the cost of the lives of friendly Taliban.

During a presentation at the New America Foundation headed by Steve Coll, the author of the award-winning book 'Ghost wars', Gen. Kayani even argued for the Obama administration to accept the Taliban as an institution. He alone knows what he would include in this term but it seems that many former culprits might find a way to become kosher. This will certainly include the jihadis operating in all non-Pakhtun areas of Pakistan.

Gen. Kayani's ultimate desire, however, is to acquire a civil-nuclear agreement with the US. He not only wants the technology, he wants Washington to pay for it as well. Meanwhile, he has convinced some of the South Asia experts in town of the possibility of Pakistan winding up the jihad machine in return for favorable treatment on the civil-nuclear front. It seems that special treatment and protocol accorded to most western visitors in Islamabad can go a long way.

The general is lucky to inherit a well-oiled organisational machine which is self-serving and autonomous. It has means to play with the society's mind and create a friendly image. Who wouldn't want to be in the general's shoes?
COMMENTS (41)
Comments are moderated and generally will be posted if they are on-topic and not abusive.
For more information, please see our Comments FAQ