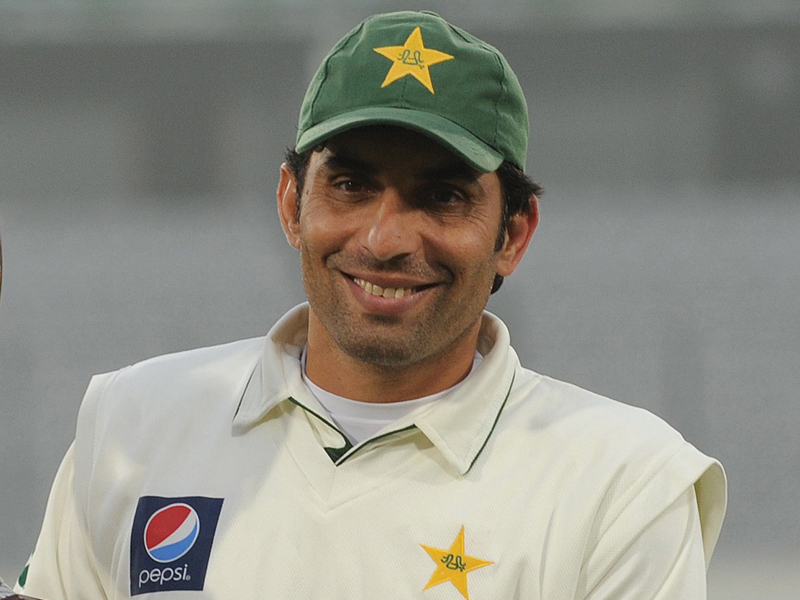 ---
JOHANNESBURG: After Pakistan cricket team's disappointing test-match series against South Africa, the team faces heavy criticism from fans, citizens and former cricketers alike.

Speaking to Roznama Express from Johannesburg, Captain Misbah ul Haq has welcomed all criticism; however the reasons behind the clean sweep in South Africa should be examined.

"No player likes to lose", he said.

"Criticism after such a performance is natural but the Pakistan cricket team has been to South Africa many times before and was unsuccessful in winning. The reason behind our continuous losses against South-Africa should be studied", Misbah Ul Haq added.

In an effort to help the team's performance, he suggested that the Pakistan cricket team should be sent to play domestic matches with strong teams such as South Africa. He presented another option to send junior teams on more tours, so they can avail practice before joining the international cricket team.

According to the team Misbah,  playing pitches in Asia are radically different from those in countries such as Australia and South Africa. To give the players more practice on different pitches, Misbah ul Haq suggests sending prominent local cricketers to play first class cricket in South Africa in the future.

"This way they will get used to different pitches" the captain claimed.

In the 6 innings played recently, Misbah Ul Haq scored a half-century and collected a total of 125 runs.

Misbah stated that sometimes even good form does not translate into good cricket.

"That's what happened to me" he added.

The bowling attack put forward by the South African cricket team was too strong to be rivaled. The Pakistan cricket team is practicing in Johannesburg and hopes for better performance during the one-day international.

This was Pakistan's fifth tour to South Africa and Pakistan lost 9 out of the 12 test matches played. Pakistan has won only 2 matches against South Africa while 1 ended in a draw. In 1994-1995, the team led by Salim Malik was the only test match failure. In 1997-1998, Amir Sohail was termed a successful captain in a three match series that ended in a 1-1 leveled result.

In 2002-2003, Waqar Yunus failed as a captain as he had to leave the ground in both test matches.

In 2006-2007, under the captaincy of Inzamam ul Haq the team lost the series by 2-1.

Now Misbah ul Haq faces criticism for the final score of 3-0 in the test match series played recently.

The one day matches will be held on 10, 15, 17, 21 and 24 March in Bloemfontein, Centurion, Johannesburg, Durban and Benoni, respectively.