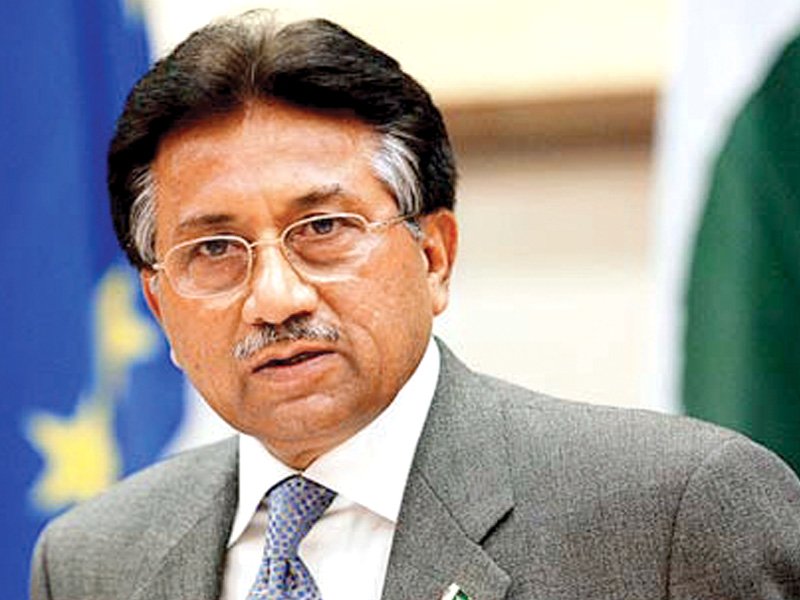 ---
DUBAI: Former Pakistan President General (retd) Pervez Musharraf announced that he will return to Pakistan within a week after the establishment of a caretaker government.

Addressing a media conference in Dubai, he said, "people think I cannot come back to Pakistan because I would be in danger and because of the cases; I leave all the danger to Allah. It's now or never," he said

He further added that under his government, development had taken place in Pakistan as new universities had been set up and many sectors of the economy, such as agriculture and telecommunications had boomed.

Revealing his plans, he said, "either I will come to Karachi or Rawalpindi or Islamabad. But since Qaid-e-Azam came to Karachi after the partition, hence, I might be doing the same."

Members of All Pakistan Muslim League (APML), a political party founded by Pervez Musharraf in 2010, were also present at the press conference.

He also said, "the APML will be taking part in the elections and our candidates will be running in the elections from all constituencies."

Talking about the elections, he said that according to Article 62 and 63 of the constitution, all the ineligible candidates should be removed and should not be allowed to take part in the elections.

"Free and fair elections can only be held under army's supervision," he said.

Addressing the difficulties faced by the country, he said that Pakistan was going through a very difficult time and the coming few months will be challenging.

Highlighting religious extremism and terrorism as the reason behind this turmoil, he said that during his tenure as army chief and president, his government focused on a four point agenda that covered internal stability, regional peace, international acceptability and the country's overall socio-economic development.

"We need a government that will work on these four agendas. And for this an honest and responsible government is a prerequisite," he said.

Despite making announcements of returning to Pakistan in the past Musharraf never delivered on them.

Pending court cases of the famous Lal Masjid operation and the arrest warrants that were issued on his name in connection to the killing of Akbar Bugti in 2006 and the 2007 assassination of former Prime Minister Benazir Bhutto, are still outstanding against him.