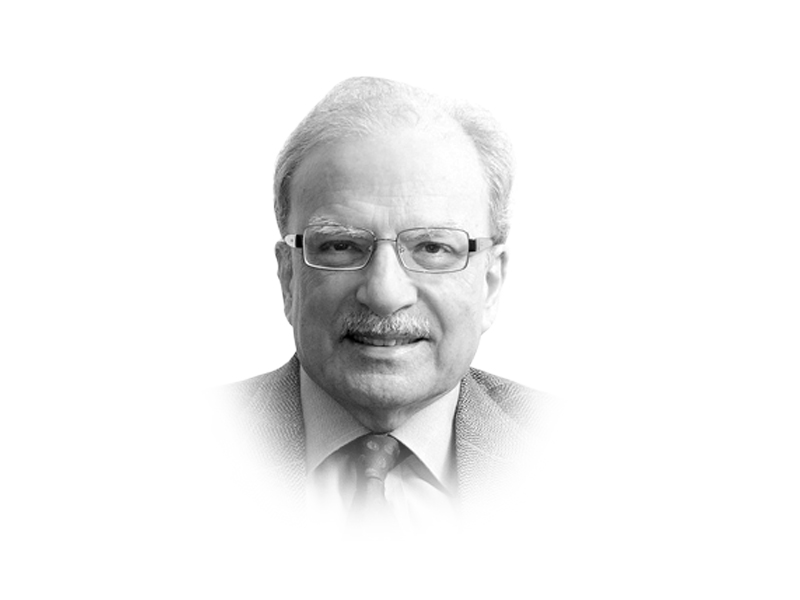 ---
Migrations have been important in shaping Pakistan, in particular, the country's economy. As discussed in this space last week, millions of people have crossed the country's borders and settled in various parts of Pakistan. This affected their lives, as well as those of the host populations. Millions have also left the country and gone abroad, creating large communities of Pakistanis in three geographic areas. There are large Pakistani diasporas in Europe, the Middle East and North America. Two others are in the process of being formed — in Southeast Asia and in Australia. We don't know the exact number of Pakistanis who live abroad. My own guess is that there are some eight million people of Pakistani origin, who are now living outside Pakistan. This is equivalent to 4.2 per cent of the Pakistani population, making it one of the larger diasporas in the world. There are 25 million Indians in the various diasporas formed by them across the globe. The number is large but the proportion at just over two per cent of that country's population, is less than half that of Pakistan.

The outward movement of Pakistanis started with mostly unskilled workers going to Britain to work in the country's textile mills. Once Britain began to recover from the ravages of the Second World War, it did not have enough labour of its own to bring back to life the textile mills that had been closed so that their workers could join the armed forces. The war took a heavy human toll. Once it was over, foreign workers were needed to get the industry producing again. The first wave of migration took tens of thousands of people from north Punjab and Azad Kashmir to several mill towns in Britain where they have remained, having formed small, self-contained communities of people of Pakistani origin. The novelist, Nadeem Aslam, in his well-received novel, Maps for Lost Lovers, painted in vivid colours the picture of one such community. The community has not changed much; it still lives the way the generation that left lived in Pakistan decades ago.

To this group of migrants was added a class of professionals, many of whom went to Britain as students but stayed on in the country after completing their studies. They took well-paying jobs that were not available back home in Pakistan. These two groups were joined by people who were politically active but had found life difficult in the homeland as Pakistan slipped in and out of martial laws. These three different sets of people have played important economic and political roles in the country they left behind. Some members of the Pakistani diaspora in Britain have also invested in the homeland economy. The most important such investments were made by the Bestway Group, established and headed by Sir Anwar Pervez, a Pakistani migrant. The group owns one-half of the United Bank Limited and has a large cement plant working in the hills near Chakwal. The politically connected members of the diaspora remain active in the politics of the country of their origin. The MQM continues to be led from London by Altaf Hussain, the party's founder.

Britain is not the only country in Europe that has hosted people from Pakistan. There are a number of other countries that now have sizeable Pakistani communities. Language problems have not inhibited Pakistanis from going to France, Italy, Norway and Spain in search of employment. A couple of years ago, I was invited by Norway's ambassador to Pakistan to have a conversation with her on the Pakistani diaspora in her country. She had seen some of my work on the Pakistani diasporas and wished that I would do a study of the Pakistani community in her country. I was intrigued by her interest in the Pakistani diasporas until she told me her reason.

She said that Pakistanis made up the largest non-European community of foreigners in her country. About one per cent of Norway's population was of Pakistani origin. Ten per cent of the population of Oslo, the capital city, identified Pakistan as the country of their origin. The proportions are probably higher since "we stopped identifying the country of origin of our citizens if their parents were born in Norway". In other words, third generation Pakistani-Norwegians would not be identified as people of Pakistani origin. She said that a vast majority of the Pakistanis who were settled in her country were from Gujrat. When she arrived in Pakistan, she requested for a visit to that area in order to see for herself the place of origin of so many people who were now the citizens of her country. Girls from the families who have come from Pakistan were doing very well. Many were very well-educated and had entered such professions as medicine and engineering. But there was one problem. "Many of them were forced into marriage by their parents with men from the areas in Pakistan from where they came. The imported husbands were usually not as well-educated but, at the same time, they were reluctant to let their wives work."

This picture of the Pakistanis in Norway is also the picture of the communities in other parts of Europe. These people have not assimilated well, creating tensions within the households, as well as with the host populations. Their assimilation and full acceptance by the countries in which they live are important, not only for them, but also for Pakistan.

Published in The Express Tribune, February 25th, 2013.
COMMENTS (8)
Comments are moderated and generally will be posted if they are on-topic and not abusive.
For more information, please see our Comments FAQ