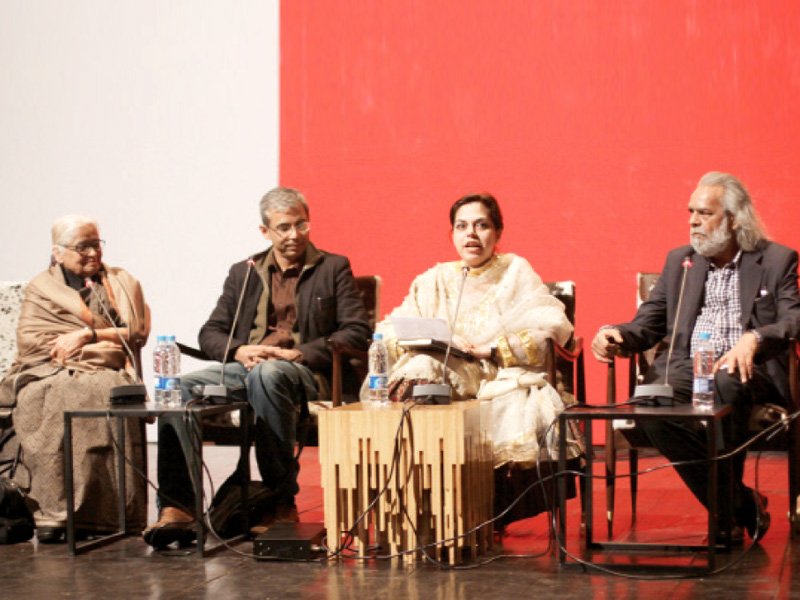 ---
LAHORE:



Lahore is a city beyond definition. It's a city which is very internal and can only be felt, according to Indian author Pran Nevile.




Speaking at the 'Lahore in Literature' session on the first day of the Lahore Literary Festival, Nevile, who has served in various countries as a diplomat, said he had carried the city with him wherever he went. "I have travelled around the world but there isn't a city like Lahore. The old adage, 'Lahore Lahore Hai,' perfectly describes this city," he said.

Nevile didn't visit Lahore after Partition until his book about Lahore was published in 1992-93. "There was a reason for that. I didn't want to disturb my images and memories of this city before my book was completed. After my book was published I came to this city, which is my birthplace and has always lived in my heart. My friend (the late) Khalid Hasan used to call me Chalta Phirta Lahore, like people used to call Manto Chalta Phirta Bombay," he said.

Nevile read out a paragraph about Lahore's famous Heera Mandi from his book Lahore: A Sentimental Journey.

Writer and novelist Bapsi Sidhwa started off by saying that Lahore wasn't a violent city, as Karachi had become. It was perhaps the city with the largest number of eateries. "If you run an eating place in Lahore, you are bound to succeed," she commented jokingly.  She said it took her two years to complete her book on Lahore, Beloved City, during which time she could have written two novels, but she felt she owed it to her city. Sidhwa went on to read some paragraphs from her book.




Novelist and critic Intezar Hussain said when he came to Lahore after Partition in 1947, other writers and poets too came to the city from India, while others were going the other way.

Hussain recalled the important places in Lahore for writers and intellectuals, like the Coffee House and Pak Tea House. "At that time, The Mall was very different from what it is now. Writers, poets and artist would sit for hours and discuss issues ranging from literature and art to politics," he said.

He recited couplets by Nasir Kazmi and Maulana Hali, poets who had paid rich tribute to Lahore in their work. Ebba Koch, an architecture expert from Austria, spoke about the architecture of Lahore that developed in the Mughal era.

The session was moderated by Rafay Alam. The hall was jam-packed and much of the audiences sought and obtained autographs from their favorite authors after the session ended.

Published in The Express Tribune, February 24th, 2013.
COMMENTS (1)
Comments are moderated and generally will be posted if they are on-topic and not abusive.
For more information, please see our Comments FAQ