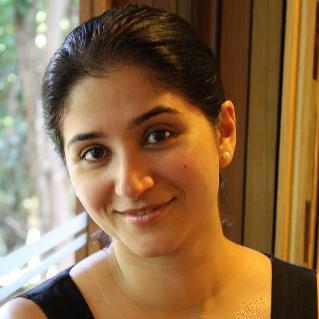 ---
LAHORE:



"There is a pseudo-elitist culture one witnesses at literary festivals…people like us, who are in the field [of literature] and publishing work, are often left out. So when the Lahore Literary Festival's (LLF) organising committee reached out to us, we were excited," Afia Aslam, co-founder of an online community and workshop for young writers, Desi Writers Lounge (DWL), said while speaking to The Express Tribune.




Aslam is also the editor of DWL's online literary magazine, Papercuts, published biannually. She said the DWL would set up a booth to share information about the online community. They would inform people about submission guidelines and offer them a chance to peruse DWL's content.

Started in 2004, the DWL has grown into a strong online community that eventually created its website in 2005. Registered members get to post and give feedback on submissions. Writers are offered critique and workshops through online forums. Submissions for Papercuts undergo several rounds of editing during which suggestions are sent to writers and authors before they get published, said Aslam. "This gives them an opportunity to improve their work as they mature as writers," she said.

Aslam says the virtual presence helps writers reach out to a larger audience and there is the practicality of publishing online, in the absence of resources for printing. "The publishing scene for adult English language fiction is non-existent," she said. Aslam fears young writers might not realise the seriousness of the issue.

Aslam says Pakistani readership for English literature has grown only recently, that too owing to the prevalence of mobile phones and the internet. She says what bothers her most is the writers' choice of themes. "Everyone is trying to write classics focusing on big social and political issues," she said.  Citing Mohammed Hanif's A Case of Exploding Mangoes, she believes while the book talks about serious issues, it is essentially political satire that went well with the local audience. "Our writers need to lighten up and experiment with topics and areas," she noted.

Talking about Shaza Fatima's debut novel How It Happened, Aslam says the writer had managed to reach out to readers by writing about something they could associate with. "Writers need to focus on putting together a good story. They should write for people, not for critics."

While the online community is growing at what she calls 'an insane rate', Aslam wishes young people interested in writing would read more. "If you want to be the next big writer you have to be exposed to reading and be socially and politically active," she said.

As for the future, Aslam says their magazine plans to translate a few pieces from Urdu to English.

"Translation is the next huge move in the world of literature. There is a growing need to understand and be able to read works available in other languages," She said.

Aslam will be moderating a session titled Introducing Aspiring Writers, on the first day of the LLF (today) and will also be available at the DWL booth at the LLF venue.

Published in The Express Tribune, February 23rd, 2013.


COMMENTS (1)
Comments are moderated and generally will be posted if they are on-topic and not abusive.
For more information, please see our Comments FAQ