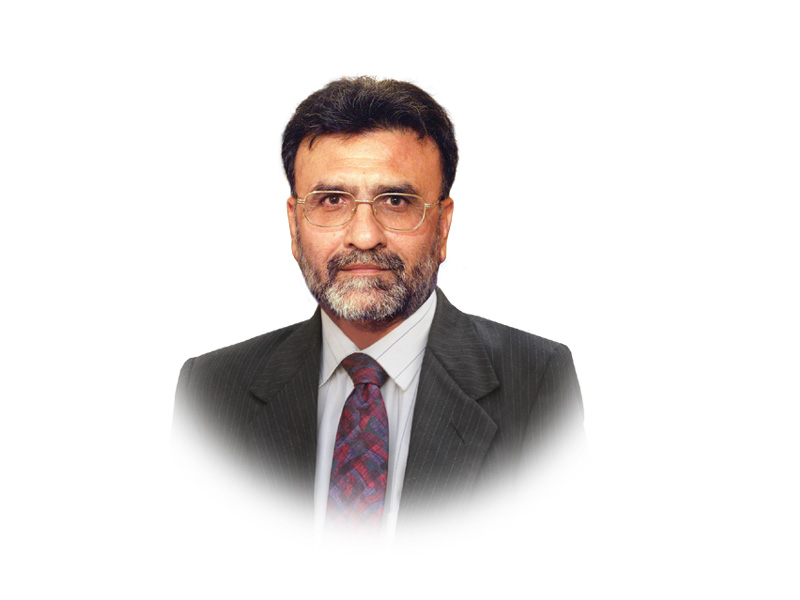 ---
Disregarding the party divide, member after member kept standing in the national assembly Monday evening to express sympathy and solidarity with Hazara community. Their choked voices and spiritedly put questions with dramatic pauses simply failed to invoke my sympathy. One rather felt extremely irritated with their nonstop drumming of a narrative, which wanted us to believe that duly elected members of a sovereign-claiming house savoured no control over law enforcers and multiple agencies of our deep state. They rather appeared too late in discovering their limits in closing days of the smooth looking five-year term of a directly elected house.

Nasir Shah represents the Hazaras of Quetta, but his mother party, i.e. the PPP, had disowned him three years ago. Yet he continues to wail over the miserable state of his community before deaf-looking benches of the national assembly. Things did not appear different Monday evening. After waiting for a respectable number to assemble for more than ninety minutes, the national assembly had started another of its session with hardly 40 persons sitting on their benches. The front benches on both sides of the aisles looked ominously deserted and the pertinent questions that Nasir Shah had put could get no credible answer from ministers enjoying command and control over matters related to governance.

A crowd of MNAs excitedly rushed to him with piles of applications, when the Prime Minister took his seat in the national assembly. Although expected to make a statement on Quetta massacre, Raja Pervez Ashraf had no time to concentrate on what was being discussed in the house.

The events in Quetta, anyway, have gone far beyond the verbal handling by a lame duck prime minister.

After a stunningly staged picket, the Hazara community had succeeded to get the Governor's rule enforced in Baluchistan late last month. Prime Minister needed to be staying put in Quetta after this development to find out the real sources of Hazaras' anguish and egg on the Governor to act fast for addressing them. After outsourcing the job of handling the bloody mess in Balochistan to its governor, he rather preferred to go on a long trip to England after finishing with elaborately choreographed rituals related to his son's marriage.

Most of his ministers and weighty allies, meanwhile, kept pampering an agitated Qadri. Quetta was literally abandoned to wait for another event of massive killings with visible intentions of ethnic cleansing.

The systematic killing of Hazaras had begun almost a decade ago. It started with targeted killings of the prominent political and social leaders of this community. That compelled Hazaras to hasten for ghettoized living in two exclusive areas of a cantonment city and now these areas are the most vulnerable and easy targets of remote-controlled bombings. Almost each resident of Quetta is fully aware as to what went wrong. With an obvious attempt to divide-and-control, some Plato working for the deep state decided to pamper and promote some peculiar sections of Brawahi-speaking tribes living around Quetta as the 'real sons of the soil.' They were unleashed to take care of prominent Baloch nationalists, their movement, and the narrative. The same elements eventually found patrons from among the Iran-checking promoters of the 'real Islam' operating from various Gulf countries. The menace can now be handled only if not less than 16 intelligence agencies operating in Balochistan locate the perpetrators through dedicated team of obsessive deep penetrating agents (DPAs) and by aggressive use of all tools available for techno-intelligence.

The elected façade of the central and provincial governments can simply not deliver on this count. In their five-year term, they had recklessly missed all possibilities to command and control the deep state with a creative mix of reward and punish mechanism.

The last opportunity, 'our representatives' had miserably squandered in this context, came after the killing of Osama on May 2, 2011 and they could just not take any advantage of it. Our politicians can only get another chance to try taking the actual control of governance after holding of the fresh election and multiple set of dark forces have already begun insidious games to prevent their happening by all means.

Published in The Express Tribune, February 19th, 2013.