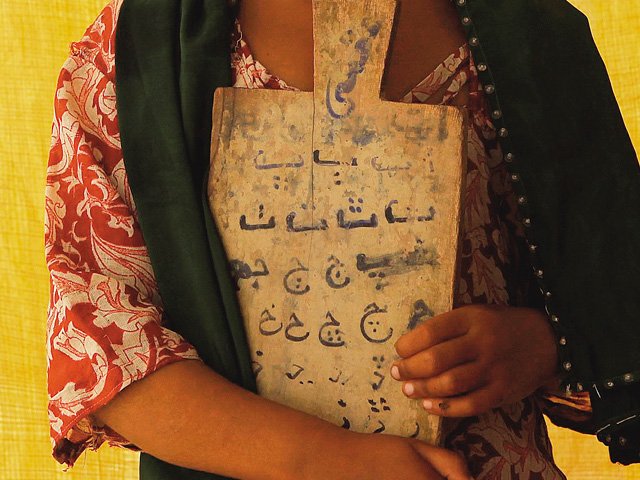 ---
LAHORE:



Almost 47 per cent of the 1,300 students surveyed, in 2011, in 10 educational institutes across the country said they had either been victims of sexual harassment or had been a witness to it.




Of these, 25 per cent were women and 22 per cent men.

The baseline survey was conducted by Bargad, an NGO with a focus on youth issues, in the last quarter of 2011. It was part of its project, Youth for Women Leadership on Campuses, run under the Gender Equity Program of the Aurat Foundation in collaboration with the USAID. Eight of the 15 survey questions were about sexual harassment on campuses.

According to survey findings, the most common form of the harassment, reported by 28 per cent of the respondents, was verbal. As many as 46 per cent of the respondents said that harassment took place in classrooms. Other options given included cafeterias, buses and staff rooms.

The Express Tribune talked to a number of organisations that are working on the issue. The activists believe that awareness is the key when it comes to dealing with sexual harassment.

Muhammad Shahzad Khan, who runs Chanan Development Association (CDA) – an organisation that works on youth-related issues – says raising awareness is the "biggest challenge" when it comes to tackling sexual harassment. The 27-year-old believes that raising the level of awareness against such acts is particularly difficult in a society like Pakistan because the subject is still considered taboo.

Since 2009, the CDA has been performing plays that revolve around sexual harassment in various educational institutes across Punjab in cities including Islamabad, Rawalpindi, Faisalabad, Multan, Okara and Lahore. Following the plays, CDA volunteers engage in a dialogue with the audience to see what message they take away from the plays. They encourage members of the audience to speak up if any of them has faced a similar issue. Khan tells The Express Tribune that girls said they often don't report harassment – from being chased by boys to harassment over mobile phones and making vulgar gestures – out of fear of a backlash. "They say that they (the girls) would be blamed by their families for any unwanted attention," he says.

Running a more formal course on raising awareness about sexual harassment is RutgersWPF. Under their programme Sexual and Reproductive Health Rights (SRHR), the NGO offers a course, Life-Skills Based Education for adolescents in school. The course addresses topics such as gender and human rights. The English LSBE curriculum called 'The World Starts With Me' is currently being implemented in 49 schools in Islamabad, Lahore, Multan and Quetta while the LSBE Urdu curriculum has so far been taught to approximately 250, 000 students in 10 districts across Pakistan.

The main aim of the programme, says SRHR Education programme manager Syeda Ayesha Ali, is to help adolescents make informed decisions in their lives, especially when it comes to their sexual and reproductive rights. This includes the right to protect themselves in case they face sexual harassment. They are encouraged to talk to elders they trust and are guided on how to talk about an incident of sexual harassment. "We offer them education on not just how to protect themselves but also to respect other individuals and their values," she says.

Sharing her interactions with young students, Ali says there were times when boys confided about how they had treated girls around them – by following them or harassing through mobile phones.

"Boys often don't realise the implications of their actions," she says. When told the consequences their actions could lead to, including girls being forced to drop out of school, they would insist that they were unaware of the repercussions their pranks could have, she shares.

She believes that discrimination towards the female gender, more often than not, translates into sexual harassment. Policies and laws, she feels, will only work if there is a change in attitudes and that won't happen unless people are aware of the connection between discrimination and harassment. Ali says, "Awareness about rights, especially gender rights, is particularly vital. That, too, through formal education."

Published in The Express Tribune, February 19th, 2013.
COMMENTS
Comments are moderated and generally will be posted if they are on-topic and not abusive.
For more information, please see our Comments FAQ