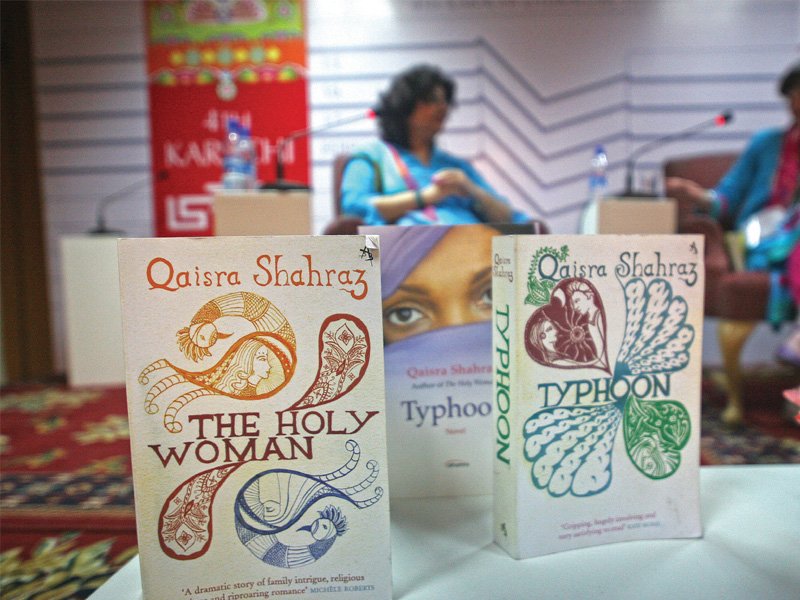 ---
KARACHI: Most writers aspiring to be in the same literary circles as Manto may want to distance themselves from pulp fiction and digests produced for the masses, but according to some of Pakistan's famed writers, this may be a mistake.

A session on pulp fiction was organised on day one of the fourth Karachi Literature Festival on Friday in which the panellists attempted to quell perceptions that such literature is "cheap".

At the beginning, however, there was some confusion as to what pulp fiction actually was and which breeds of Pakistani literature could be categorised under it. Academic Kamran Asdar Ali, who moderated the discussion quipped, "I was having a discussion about pulp fiction with someone and they said, 'Wait a minute - Isn't that just the name of Quentin Tarantino's movie?'" He then proceeded to equate pulp fiction with the romantic digests aimed at a female readership as well as the work of Hajra Masroor and Ismat Chughtai.




It was only when panellist Zaheda Hina took the floor that this confusion was clarified. Pulp fiction, which originated in the late 19th century, takes its name from the low-grade paper it was printed on. Pulp fiction is written primarily for the masses who may not be very literate. Simple language is used and the stories have a strong flavour of sensationalism. "It does not only have to do with romantic digests, but crime stories and science fiction," said Hina.

Once the confusion was clarified, the panellists grappled with an array of interesting themes, the biggest one being the relationship between popular fiction aimed at the masses and ala adab, or high-brow literature.

Acclaimed drama writer and poet Amjad Islam Amjad said that ala adab, with its liberal use of literary devices such as complex metaphors, is inaccessible for the masses who wouldn't be able to comprehend it. "Ala adab is like the Olympics in which the champions, the top athletes, participate and try to raise the bar for each other. Popular fiction, on the other hand, is rather like a marathon in which everybody can participate." He added that there was a need to shatter the misperception that literature which is produced for the masses is necessarily poor quality work.

Fiction writer and fellow panellist Shakeel Adil Zada said that his experience with Urdu digests such as Ibn-e-Insha has taught him that some novelists turn up their noses at mass literature. "Most writers view digests very negatively and distance themselves from them. But we need to realise that popular literature is actually the ladder which takes us to the ala adab."

Published in The Express Tribune, February 16th, 2013.