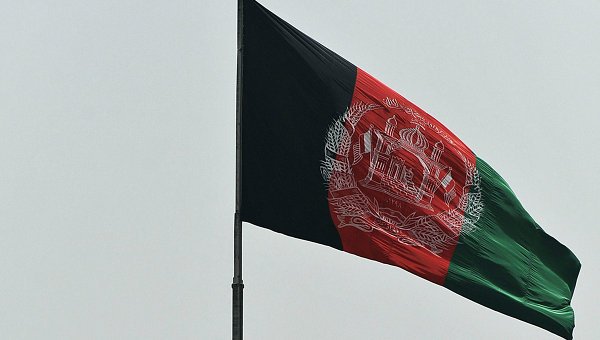 ---
ISLAMABAD:



A delegation of top Afghan clerics arrived in Islamabad on Sunday to discuss the agenda for an upcoming conference of religious scholars from the two countries, officials said.




Head of Afghanistan Council of Religious Scholars Qayamud-din-Kashaf leading an eight-member Afghan delegation will meet with Pakistani religious scholars on Monday to invite them to the conference and to discuss its agenda.

A senior officer from the foreign ministry and Afghan diplomats welcomed the delegation at the airport.

Pakistani religious leaders will also gather in the capital on Monday to chalk out a strategy for interaction with the Afghan delegation.

However, while talking to The Express Tribune, Pakistani clerics expressed reservations about the 'unclear agenda' of the twice-postponed conference.




Afghan and Pakistani sources said that the Afghan team has requested for meetings with JUI-F chief Maulana Fazlur Rehman, Jamaat-e-Islami ameer Syed Munawwar Hasan, JUI-S chief Maulana Samiul Haq and of Pakistan Ulema Council Chairman Allama Tahir Ashrafi.

Ashrafi confirmed that the Afghan clerics would meet him and other religious scholars.

"We will listen to Afghan ulema to get an idea of their expectations," Ashrafi told The Express Tribune by phone from Lahore. He hastened to add that Pakistani religious leaders will not play any role in the conference if it's a ploy to garner support for the Afghan President Hamid Karzai's regime.

The Karzai government is anxious to hold the conference as it seeks religious backing for the elusive peace process and a common stance against suicide bombings.

On the issue of suicide bombings – one of the topics to be discussed at the Kabul ulema conference – Asharfi said that Pakistani clerics had already issued a religious edict in 2000 and 2002, declaring it un-Islamic if it results in death of innocent people.

The proposal to organise the conference first came when Afghan High Peace Council Chairman Salahuddin Rabbani visited Islamabad in November last year. Pakistan had promised support and committed to encourage Pakistani clerics to attend the moot.

A few weeks later, Foreign Minister Hina Rabbani Khar and her Afghan counterpart, Zalmai Rassoul, agreed during an official talks session to suspend the moot till end of January.

The conference was again rescheduled for February when Afghan Ambassador, Umer Daudzai declared that the two countries were not prepared for it.

In a recent trilateral summit in London, the heads of both states had reached an agreement to hold the conference in early March.

Published in The Express Tribune, February 11th, 2013.