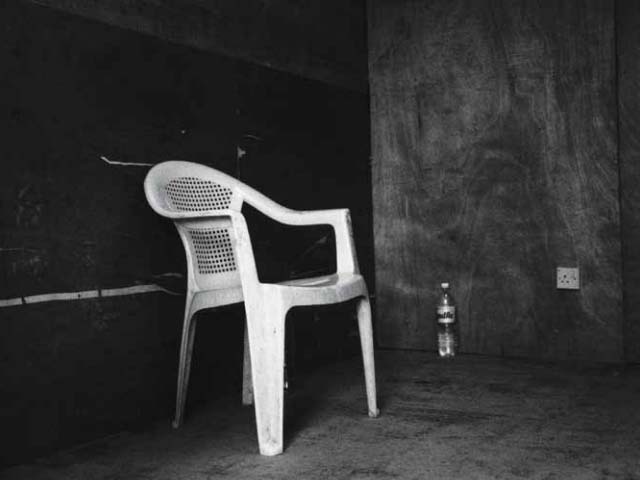 ---
WASHINGTON:



Fifty-four foreign governments, including Pakistan assisted the CIA in its secret detention and extraordinary rendition programme, conducted outside the US and designed to place detainee interrogations beyond the reach of the law, a rights advocacy group said Tuesday as it pressed for greater accountability.




The report by Open Society Foundations  marks the most comprehensive list of countries that helped the United States in what critics saw as excesses by then president George W Bush's administration following the 9/11 terrorist attacks.

Bush authorised "extraordinary rendition" – the transferring of individuals without legal process -- to allow US and foreign intelligence agencies to interrogate alleged extremists outside the protections ensured on US soil.

Pakistan's role

"Pakistan captured, detained, interrogated, tortured, and abused individuals subjected to CIA secret detention and extraordinary rendition operations. It also permitted its airspace and airports to be used for flights associated with these operations," said the report.

According to the report, Pakistan allowed the use of its airports and airspace for flights operated by Jeppesen Dataplan that were associated with CIA extraordinary renditions.

"US court records also show that in 2003, Pakistan allowed use of its airports and air space for at least one flight flown by the private charter company Richmor Aviation, which operated flights for the CIA's extraordinary rendition program," the report added.

Detention facilities in which detainees were held at the behest of the CIA include the Inter-Services Intelligence (ISI)'s detention facility in Karachi, which was allegedly used as an initial detention and interrogation point before detainees were transferred to other prisons.




"Although it is controlled by the ISI, detainees at the facility claim to have been interviewed by both US and British intelligence officials," the report said.

According to Binyam Mohamed, he was held there for a week and hung by his wrists.

There has been no official investigation in Pakistan into its complicity in CIA extraordinary renditions and secret detentions, the report noted. "While many habeas corpus petitions have been filed in Pakistani courts on behalf of disappeared individuals, the vast majority of these petitions have been dismissed because police and military agencies denied arresting or holding the individuals in question," the report said while quoting a Human Rights Commission of Pakistan (HRCP) report.

The report called for accountability both in the United States and overseas, saying there was "no doubt" that Bush administration officials authorised what it called human rights violations.

"By engaging in torture and other abuses associated with secret detention and extraordinary rendition, the US government violated domestic and international law, thereby diminishing its moral standing and eroding support for its counterterrorism efforts worldwide," the report said.

But it said that other nations also bore responsibility. Only Canada has apologised for its role, while three other countries – Australia, Britain and Sweden – have also offered compensation to individuals.

Many of the cases involve countries that have long fought militants on their home territory such as Afghanistan, Egypt, Pakistan and Saudi Arabia. The report also listed close US allies such as Australia, Britain, Canada, Denmark, Finland, Germany, Ireland, Italy, Poland, Spain, Sweden, Turkey and Thailand.

South Africa was listed in part due to allegations the Pretoria government gave US intelligence the green light in 2003 to abduct Saud Memon, a Pakistani suspected in the slaying of Wall Street Journal reporter Daniel Pearl. Memon died shortly after his release in Pakistan in 2007. (ADDITIONAL INPUT FROM AFP)

Published in The Express Tribune, February 6th, 2013.
COMMENTS (22)
Comments are moderated and generally will be posted if they are on-topic and not abusive.
For more information, please see our Comments FAQ