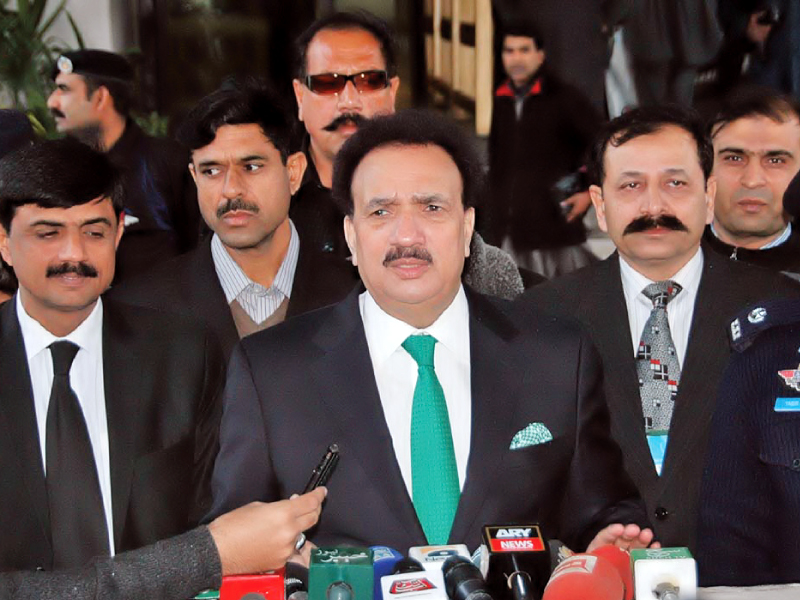 ---
LAHORE:



Minhajul Quran International (MQI) chief Dr Tahirul Qadri announced on Monday that he will launch his second 'revolution' march for central Punjab from February 15.




He told a press conference here that the 'Inqelab March,' to be led by him, would end in the form of a big public gathering at each destination.

The rally will start from Gujranwala on February 15, from where it will proceed on to Faisalabad on February 17, Multan on February 22, Peshawar on February 24, Sukkur on March 1 and finally, Rawalpindi on March 10.

Qadri said he would call on his supporters to throw out from their constituencies corrupt political candidates who are in violation of articles 62, 63 and 218 (3) of the Constitution.

He added that governments have been violating articles 3 and 38 of the Constitution for the last 65 years.

Qadri credited his party with holding its first long march, and added that no one could even dare think about not fulfilling his demands.

The MQI chief's announcement on Monday comes a day after he claimed that the country would have been placed under martial law "within five minutes" had he allowed the participants of his first rally a free hand.

Forming an alliance against PML-N

According to officials of MQI's political wing, the Pakistan Awami Tehreek (PAT), Qadri will observe the performance of the party uring his Inqelab march, before announcing whether it would contest the upcoming general elections or not.

The officials added that Qadri opted to hold the second march in Central Punjab as it has a considerable vote bank and is dominated by Pakistan Muslim League Nawaz (PML-N) supporters.

They further said PAT would focus on its campaign in Central and North Punjab as well as Hazara division in Khyber-Pakhtunkhwa.

The officials also said that the PAT would form an alliance with the Muttahida Qaumi Movement, the Pakistan Muslim League-Quaid and other likeminded parties against the PML-N in the upcoming general elections.

According to PML-N's officials, however, the party has devised a strategy on how to defeat all the parties that have formed an alliance against them.

They also pointed out that in the recently held by-polls, the PML-N defeated the alliance of PTI, PPP and PML-Q and added that Qadri would face the same fate.

Published in The Express Tribune, February 5th, 2013.