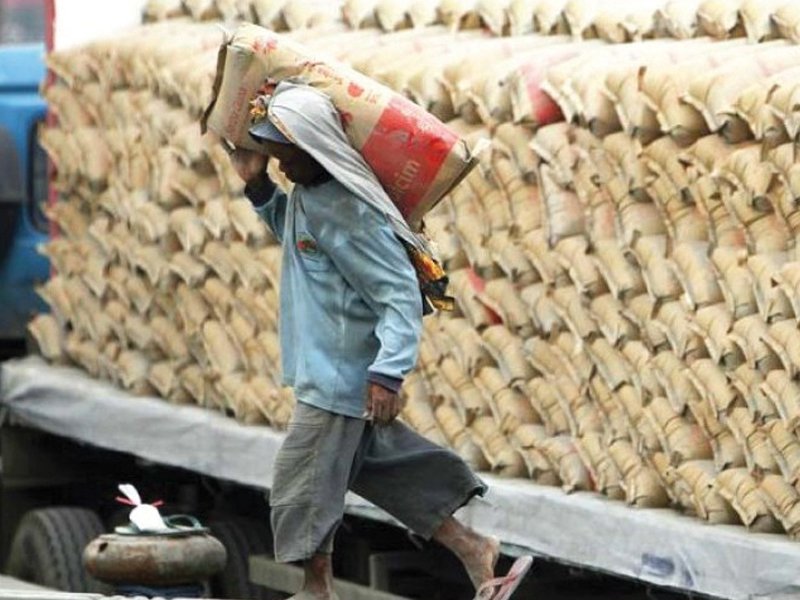 ---
LAHORE:



A recovery in domestic cement consumption in the first seven months of the current fiscal year has saved the day for the industry, which has been constantly losing its export markets. January was another good month for local sales, with things continuing poorly on the export front.




According to a statement issued by the All Pakistan Cement Manufacturers Association, cement sales jumped by 10.10% to 2.135 million tons in the domestic market in January.

Mills working in the country's north sold 1.706 million tons, while those in the south supplied 429,000 tons to the domestic market.

Meanwhile, exports of cement dropped 11.91% – with total exports at 522,584 tons in January. Of this quantity, mills in the north exported 330,016 tons and plants in the south shipped 192,568 tons overseas.

In seven months (July-January) of the current fiscal year, total cement sales rose 4.02% and reached 18.607 million tons – domestic consumption stood at 13.862 million tons, up 7.98% while exports were 4.746 million tons, down 6.05%.

Despite economic challenges like unemployment, unstable law and order conditions and the impact of sporadic natural disasters, domestic demand has been aided by private construction and the government's infrastructure development programmes in the last 10 years, according to brokerage house Shajar Capital.

In the future, "rising remittances and changing socio-economic indicators like increasing urbanisation are expected to contribute to boosting housing demand in the country," it said.

Discussing the patterns of consumption, Shajar said Pakistan consumed only 152 kilogrammes per capita of cement, lower than both world and regional averages, leaving room for expansion of demand.

A spokesman for the cement manufacturers association spoke of the energy crisis prevailing in the country, saying half of the cement units in northern areas could not operate at optimum levels in January because of the energy shortage.

Industry experts point out that cement manufacturers are not fully utilising capacity, hampering their ability to service bank loans. They say exports should be increased as the markets of India and Afghanistan can be exploited with the support of the government.

They stress that cement is one of the few commodities readily accepted in India, and it alone could triple Pakistan's exports to Delhi. The only hurdle is the Indian bureaucracy, which impedes free and fair exports.

They asked the government to settle the issue through talks with the Indian trade officials.

Published in The Express Tribune, February 5th, 2013.

Like Business on Facebook to stay informed and join in the conversation.
COMMENTS (1)
Comments are moderated and generally will be posted if they are on-topic and not abusive.
For more information, please see our Comments FAQ