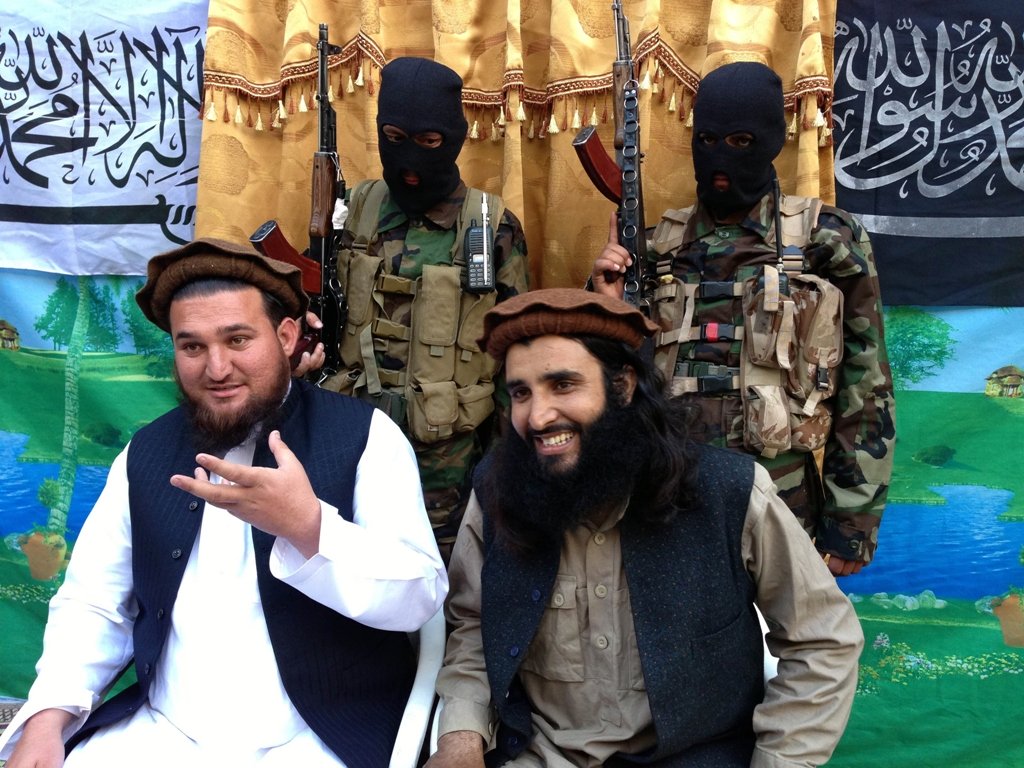 ---
PESHAWAR: Tehreek-e-Taliban Pakistan's (TTP) offer is likely to cause more uncertainty as it hinges on the leaders of the main opposition party and two largest religious political parties.

Apart from TTP's demand to release its senior leaders (likely to be unsuccessful), TTP's video statement on peace talks is a calculated one – likely aimed to gauge public opinion, political response and to build pressure ahead of polls.

The TTP strategy seems two-pronged as they continue to carry out targeted attacks across the country to make their presence felt.

The latest attack was on security forces in Serai Naurang, Lakki Marwat, which left 13 security personnel dead. The attack followed a series of high-profile targeted operations carried out over the past few weeks.

TTP has made it clear they are not ready to trust government or military this time – therefore demand Pakistan Muslim League-Nawaz (PML-N) chief Nawaz Sharif, Jamiat Ulema-e-Islam-Fazl (JUI-F) chief Maulana Fazlur Rehman, and Jamaat-e-Islami chief Syed Munawar Hassan to underwrite the peace deal.




The question arises whether these leaders will be willing to act as guarantors, and the answer seems to be no.

This is not the first time the government and TTP will try and negotiate reconciliation. Over the past decade, these militants and different governments have made many attempts to clinch a truce. Every such effort resulted in more bloodshed.

There's also the question of how much authority the guarantors would have if the militants and/or the government violate the truce – which is a common practice in such settlements.

If the government follows the TTP's footsteps and expects PML-N, JUI-F and JI chiefs to underwrite the terms of the deal, the three wise men would be in a fix. If they refuse to participate, the parties of the ruling coalition can begrudge their refusal at this critical vote-gathering moment, when general elections are just around the corner.

Alternatively, even if they agree to act as underwriters, they are less likely to exercise any control over what happens in the rather inaccessible Federally Administered Tribal Areas (Fata), where security forces and militants are engaged in battles.

So far, the response of the three political parties reinforces these assertions.

JUI-F wants the jirga of tribal elders it formed in November to mediate the ceasefire between TTP and the government. However, it seems JUI-F leaders have yet to formulate a plan if the militants demand Fazl's direct involvement instead of the jirga.

Pakistan Muslim League (PML-N) has a lot on its plate to deal with ahead of elections. They seem less likely to take the bait. JI has initially shown reluctance to act as a guarantor.

The only party which might benefit from this is ANP. ANP was campaigning to get all political forces on board for an anti-terrorism all parties conference without any major success.


Whoever agrees to mediate a peace deal between the TTP and government will, on the surface, be responsible for ending bloodshed in Pakistan. Such responsibility without any influence or power to determine the outcome of situation rings hollow.


Published in The Express Tribune, February 5th, 2013.
COMMENTS (1)
Comments are moderated and generally will be posted if they are on-topic and not abusive.
For more information, please see our Comments FAQ