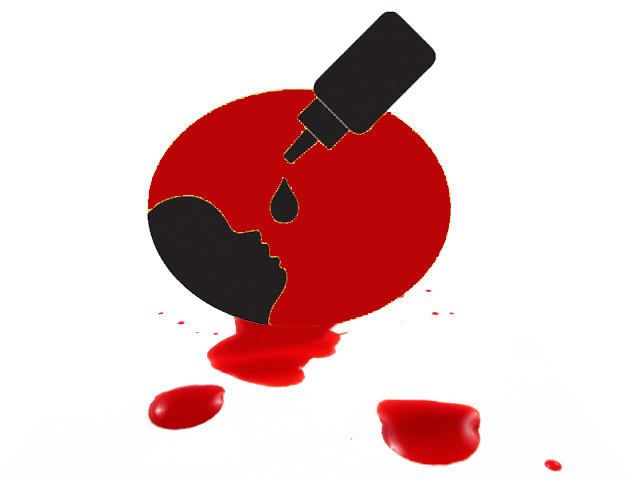 ---
GUJRANWALA:



There were no teams going around the district on Monday, vaccinating children against polio. The first round of the two-phase polio campaign had to be postponed because of threats to the workers.




In order to ensure that all the children in the district were vaccinated against polio, the district administration had planned a two-phase campaign – from February 4 to February 8 and then February 11 to February 16.

During the first phase, the administration had planned on sending out 458 teams, which were to be accompanied by about 340 policemen – the force deputed at 14 police stations and 40 personnel of the Elite Force. However, the police had declared that plan unfeasible, saying that if the entire force of 14 police stations were to sent on 'security duty', there would be no one to manage the law and order situation.




In mid-January, the EDO (Health) was sent a letter, which said that the administration would be responsible if 'anything were to happen to the vaccinators'. The EDO was on leave when the letter was sent and saw it after January 18. District Officer (Health) Dr Mah Jabeen told The Express Tribune that she had also received threatening calls on her mobile phones. Last week, a report submitted to the RPO by a law enforcement agency had declared seven areas of the Gujranwala district – Qila Deedar Singh, Tatlay Aalee, Girjakh, Peoples Colony, Sialkot Bypass, Old City and Lohiyanwala – sensitive.




In light of these threats, the district administration decided to conduct the polio campaign in just one round, between February 11 and February 16, Dr Mah Jabeen told The Express Tribune.

On Monday, DCO Syed Najam Ahmed Shah met with officials concerned as well as representatives from 50 NGOs working across the district to seek their help in ensuring a successful polio campaign. The NGOs have yet to agree to become a part of the campaign and to say in which capacity they would help out the administration. Originally, the district administration had planned on sending out 1,750 teams during the two-phase campaign, with about 800 policemen as escorts. After the recent threats, however, the administration has asked the Health Department to prepare a new security plan and to send it to them by February 8 so that the campaign can kick off on February 11.  

Published in The Express Tribune, February 5th, 2013.
COMMENTS
Comments are moderated and generally will be posted if they are on-topic and not abusive.
For more information, please see our Comments FAQ