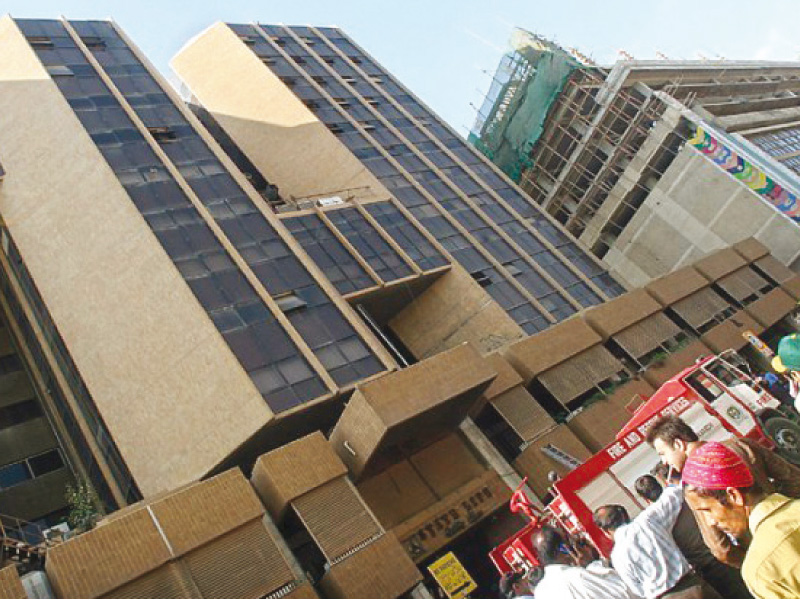 ---
KARACHI: An eager 23-year old Owais Baig came to the State Life Building in Karachi with hopes of securing a job and a better life for himself on November 28, last year. But when a fire broke out in the building, the young man climbed out a window and fell off the eighth floor. The heartbreaking sight shook everyone but two months later, not much has changed.

His mother, Sarah Rasheed Begum who had initially succeeded in registering a case for her son's death has now given up all hopes for justice. While the grief of her son's painful death is still fresh, the fear of her husband losing his job and the delays in the justice process has disheartened her enough to withdraw the case.

"I am forcing my husband to withdraw the case now and end the matter. Nothing we do will bring our son back now," she said. The family has been going to every hearing for the case but the dates keep getting pushed further.

Her husband, Rasheed Baig, also sees no hope in the justice system. "I don't believe these false promises anymore. If the charges for the death of nearly 300 people can be dropped, what are the chances of getting justice for my son?" he said, referring to new reports that intentional murder charges against Baldia factory owners may be dropped.

The family claims that they do not expect much from a government who has yet to pay the promised compensation money to the family.

Baig's death also sparked a lot of debate on societal ethics as the victim hung from the ledge of a window on the eighth floor of the building for nearly 15 minutes while those on the ground watched. Several TV channels also broadcasted the footage live.

Published in The Express Tribune, January 31st, 2013.