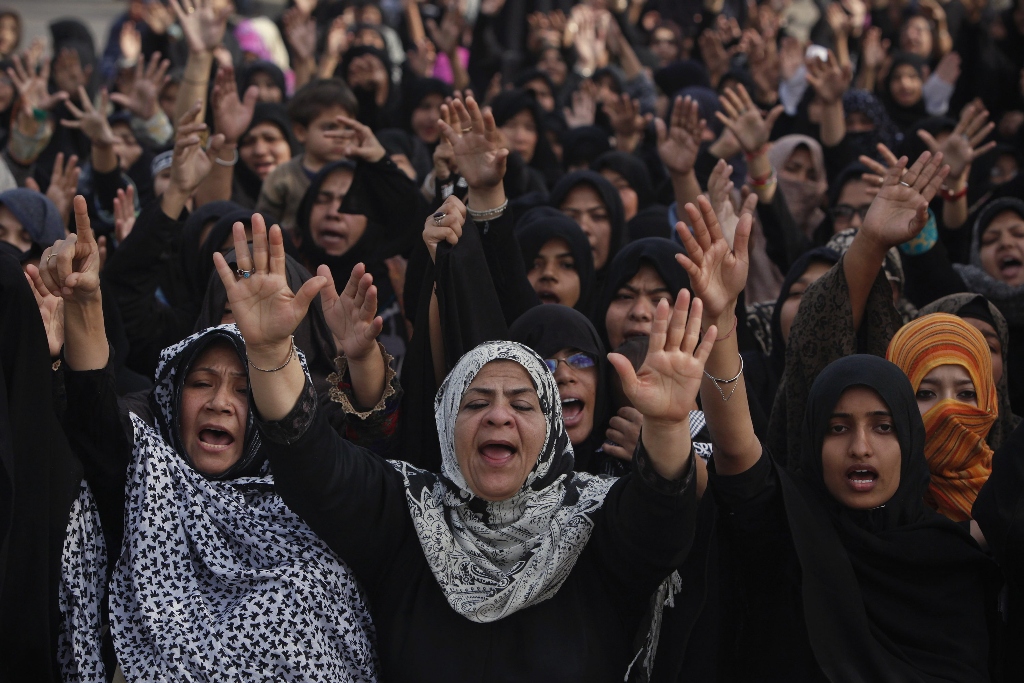 ---
PESHAWAR:



As Peshawar experiences an unprecedented rise in sectarian killings with three prominent Shias targeted from January 9 to January 20, the community blame police inefficiency for the recent wave of violence. 




In the latest attack, a resident of Parachinar, Ashiq Hussain was targeted along with his friend near Kohat Bus Stand in the jurisdiction of Banamarhi police station. Hussain survived the attack, but sustained injuries.

On January 9, Dr Riaz Hussain, the Pakistan Peoples Party president in Kurram Agency and prominent Shia leader from Parachinar, was gunned down. Later on January 20, Additional Session Judge Ihtisham Ali was attacked, leaving him critically injured.




Two days later, Dr Shah Nawaz Ali was shot inside his clinic in Saddar, while on the 21st of this month, Fayaz Hussain was abducted and found dead on Ring Road. Moreover last week, a student Saqib Hussain from Parachinar and activist Haji Kamal Hussain went missing in the city mysteriously, further complicating matters.

The situation has highly enraged Shias in the city who have even turned down an invitation to meet Chief Minister Amir Haider Khan Hoti to discuss the targeted attacks.

Talking to The Express Tribune, Muharram Committee General Secretary Muzafar Ali Akhunzada blamed the Peshawar police for its inability to curtail the violence and said no arrests have been made so far. "Police have failed to protect us against these people who are openly engaged in sectarian violence. Shias are being targeted in crowded market places and the police are still not able to arrest anyone."

He added that due to the police's incompetence, the attacks are increasing as terrorists are confident they will not be caught.

"Our leader Sardar Sajjad refused to meet the chief minister as we believe that the administration has failed to perform its duty of protecting us," he said.

Police, on the other hand, says terrorists involved in target killings leave the city after the attacks as they are primarily based in the tribal belt of the country where the police has no jurisdiction.

"Police is a law enforcement agency but it has to fight militancy, which is the real burden," said a police official requesting anonymity. He added that that they are already preoccupied with major terrorist attacks.

Last year in November, SP Hilal Haider was killed in a suicide attack in the historic Qissakhwani bazaar. He belonged to the famous Qizalbash family.

Published in The Express Tribune, January 28th, 2013.
COMMENTS (1)
Comments are moderated and generally will be posted if they are on-topic and not abusive.
For more information, please see our Comments FAQ