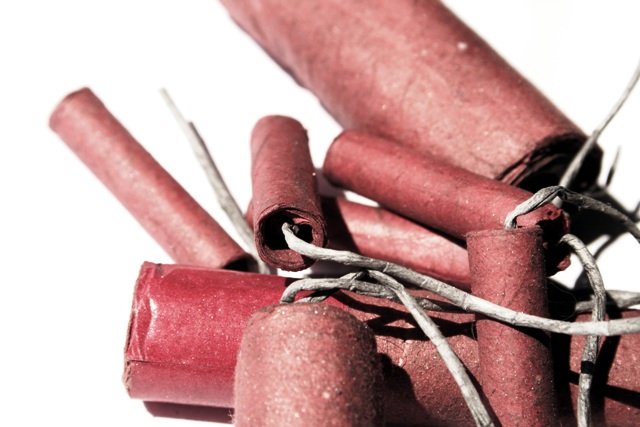 ---
SWABI:



Motorway police seized a cache of explosives from a suspected militant, near Colonel Sher Khan Interchange, Swabi, on Sunday.




According to an official of the Motorway police, during a routine check on the interchange, police on suspicion signalled a man to stop for a security check. However, the man who was carrying a bag dropped it by the side of the road and ran away.

The official said when the police chased him, he hurled a grenade at them and managed to escape. The grenade exploded but no human loss was reported. The official said the bag was taken into custody.

Following the incident police searched the area around the motorway but could not find any trace of the suspected militant. They presumed he could have escaped to the mountains in the nearby Anbar village.

Incidents like these are becoming fairly common in this otherwise peaceful area because of a lack of security measures on the Swabi-Jehangira Road.

Published in The Express Tribune, January 28th, 2013.
COMMENTS
Comments are moderated and generally will be posted if they are on-topic and not abusive.
For more information, please see our Comments FAQ