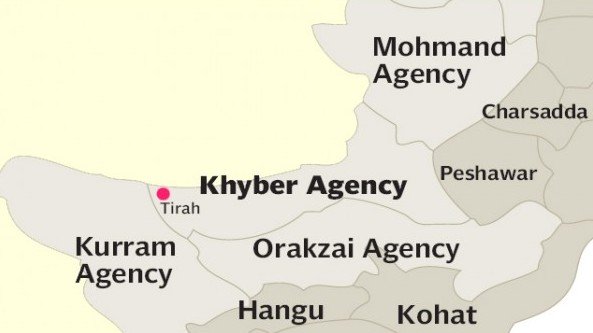 ---
Over 50 people were killed and 11 were injured in clashes between rival groups in Tirah Valley of Khyber Agency on Friday, Radio Pakistan reported.

According to sources' clashes took place in Haider Kandao and Kala Och areas of the valley.

The fighting, which started on Thursday, continued through Friday. Both sides are using heavy weapons against the other.

An ISPR statement though said that militants had attacked local tribesmen and that the fight was continuing.

Meanwhile' three people were injured when the Khasadar Force opened fire on a suspicious vehicle at Jabba in Bara Tehsil.

The security forces had signaled the vehicle. But when the vehicle did not stop, it was fired upon.

All the three injured in the incident belonged to the Zakha Khel tribe.
COMMENTS (7)
Comments are moderated and generally will be posted if they are on-topic and not abusive.
For more information, please see our Comments FAQ