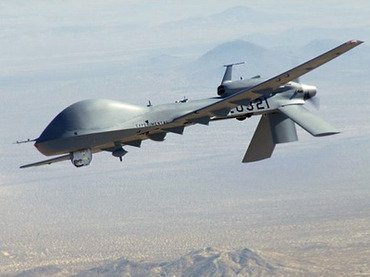 ---
ISLAMABAD: United Nations will launch an investigation into the targeted killings being carried out by US drone strikes in Pakistan as well as in Afghanistan, Yemen and Somalia, the Foreign Office confirmed on Thursday.

Foreign Office spokesperson Moazzam Ali Khan said that the inquiry is part of a broader mandate given to UN Rapporteur Ben Emmerson by the UN Human Rights Council to examine abuse of human rights while countering terrorism.

A report published in the Guardian on Thursday said that a UN Special Rapporteur will inquire into US strikes in Pakistan and in Sahel region of Africa and the military use of unmanned aerial vehicles (UAVs) in UK operations in Afghanistan.

The report said that about 20 or 30 strikes – selected as representative of different types of attacks – will be studied to assess "the extent of any civilian casualties, the identity of militants targeted and the legality of strikes in countries where the UN has not formally recognised there is a conflict".

The Foreign Office spokesperson said that Pakistan, along with other like-minded countries, had called for examining the extra-judicial and targeted killings carried out by drones resulting in death of civilians and non-combatants.

He said that Pakistan regards drone strikes to be in violation of its sovereignty and territorial integrity. They have no legality and are counter-productive, he said adding that the issue has been a constant source of concern for Pakistan.

"We have been communicating this to the US administration at every level," he said.
COMMENTS (12)
Comments are moderated and generally will be posted if they are on-topic and not abusive.
For more information, please see our Comments FAQ